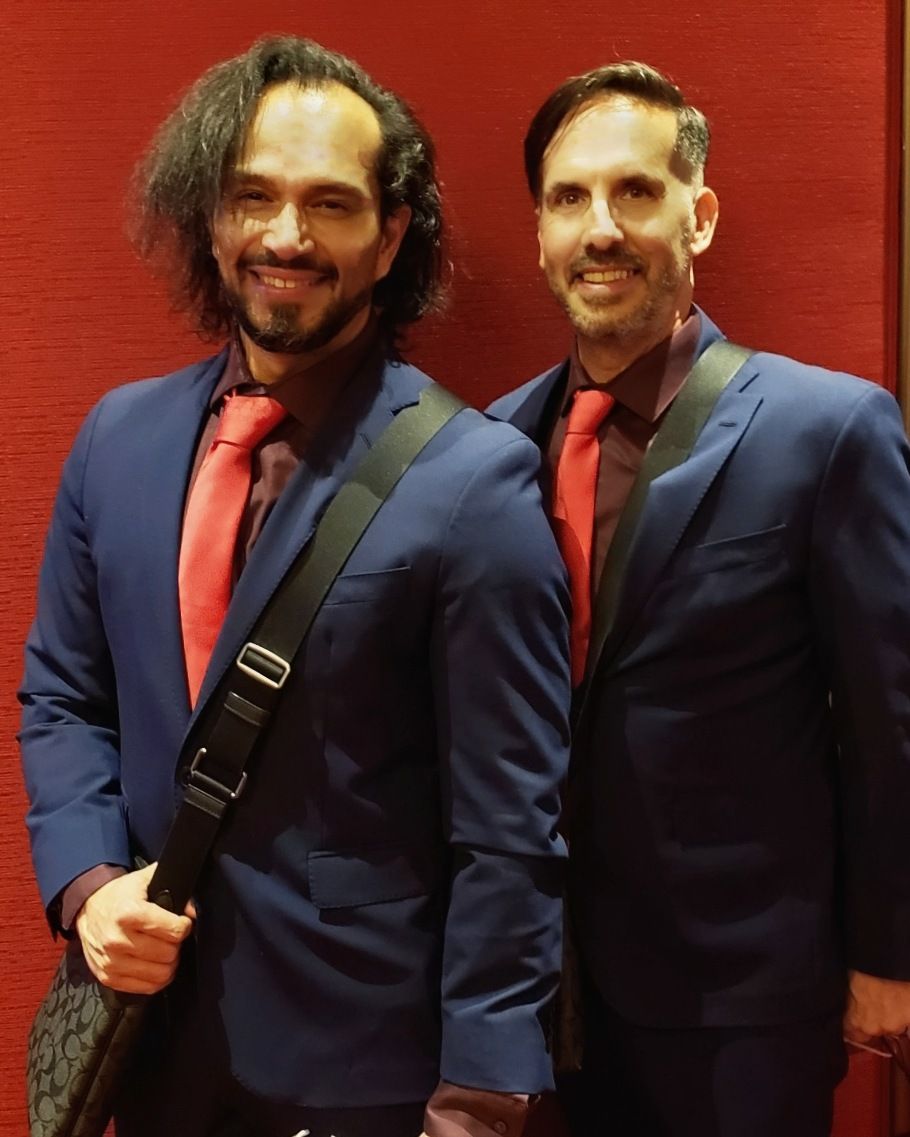 One of my Christmas gifts from my husband was tickets to the OPERA! Going to see and experience an opera has always been an item I wanted to cross off of my bucket list. Well, last week it happened and it did not disappoint either.  
I have always wanted to attend an opera. To see a performance in a foreign language with operetta sopranos, tenors, and baritones while feeling the characters struggles on the inside and being all dressed up in a fancy opera house has been a dream of mine. My dream came true. Diego purchased tickets for "Cosi fan tutte" by the composer Wolfgang Amadeus Mozart being performed by the San Diego Opera at the Civic Center in San Diego.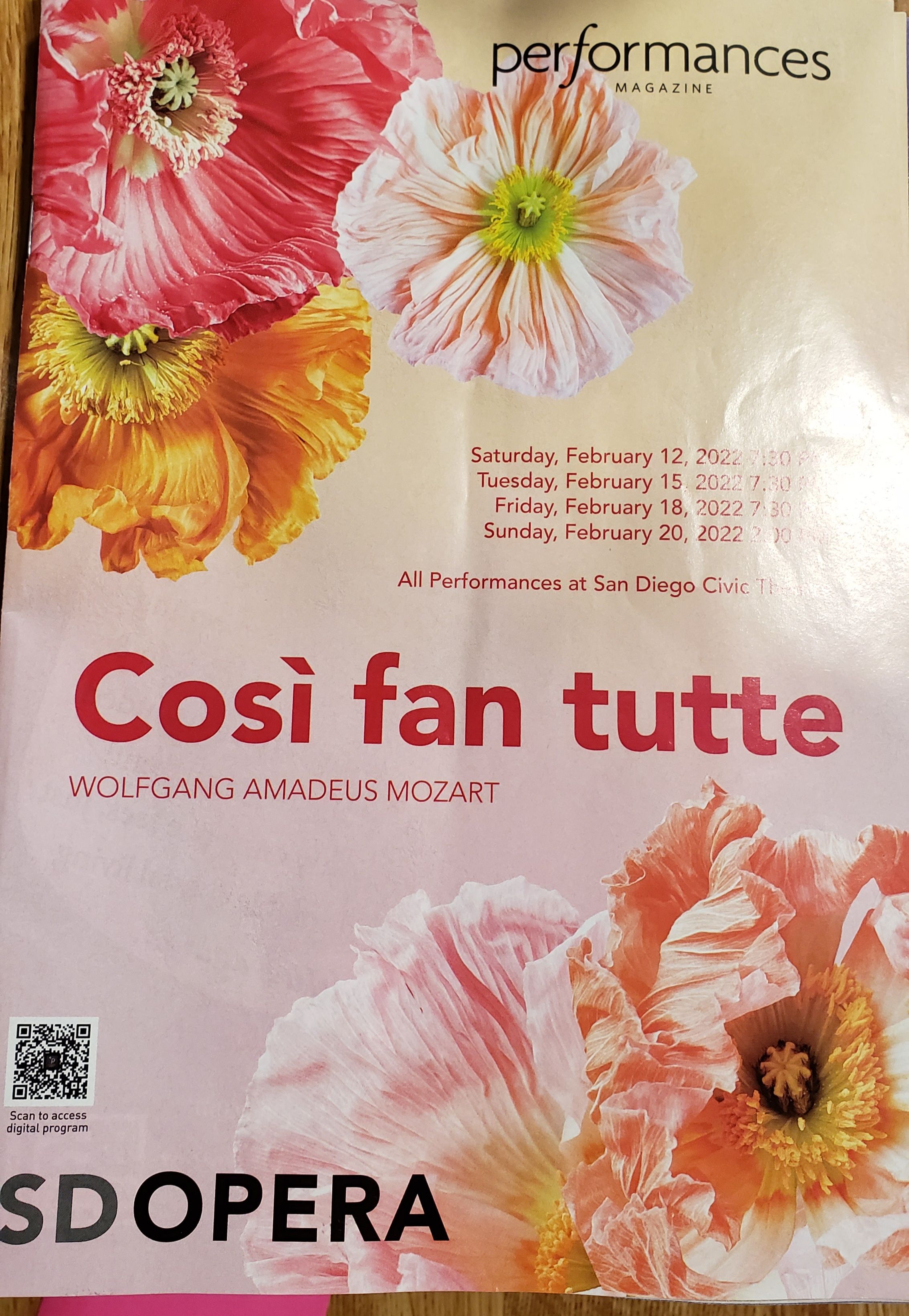 The opera was sung in Italian as the translated words appeared above the stage. I was mesmerized by performances and the sound of the orchestra at the same time. The opera was performed in three acts with a brief intermission in between. I could feel the emotions of the actors as the plot progressed to its final resolution. It was one magical night.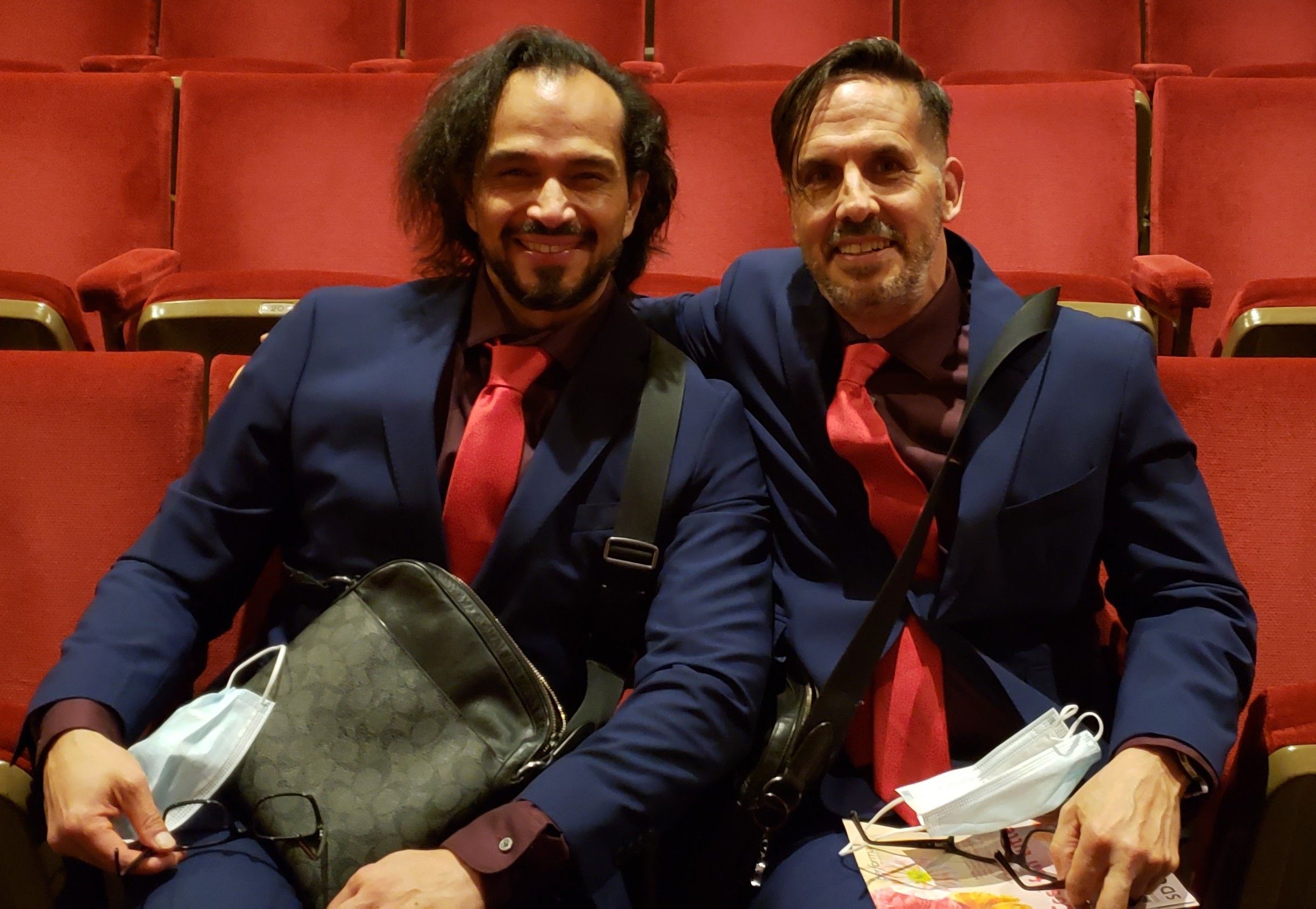 The ambience of the Civic Center with its reds and golds and the massive theater only added to our experience. Sitting in the balcony, helped foster the essences of its entirety as we were submersed in the story. We met some wonderful people who were as excited as we were to be back inside the theater after such a prolonged shutdown. This was San Diego's first opera since Covid closed the theater in 2020. You could feel the excitement from everyone who was in attendance. We will be back to see the performance of "Romeo et Juliette" in early April.  
As for the performance of "Cosi fan tutte" there is only one word for everyone involved….BRAVO! See you in April!