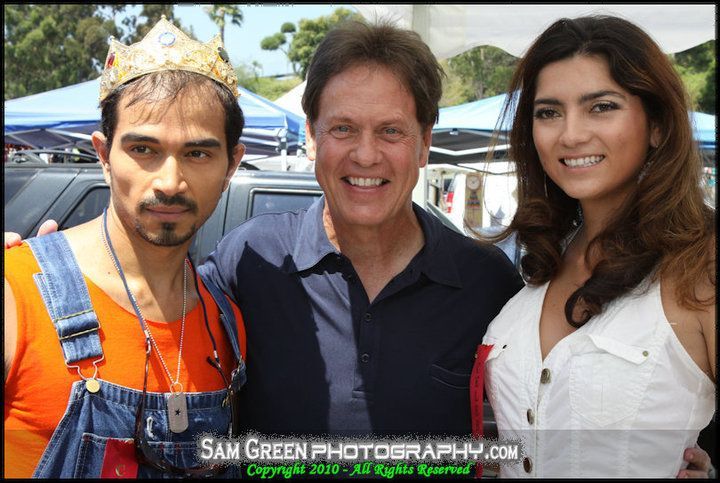 Rick Dees
Comedic performer and renowned radio personality, Rick Dees has made an indelible mark in the entertainment world with his captivating enthusiasm and quick-witted style. His number one internationally syndicated radio show, "The Rick Dees Weekly Top 40", is heard each weekend by more than 70 million people around the world, including virtually every city in the United States, 125 countries, 27 massive ships at sea, and on the Armed Forces Radio Network. Dees' familiar voice and multitude of characters have become a mainstay of the American psyche and have even extended into Beijing, China becoming the first English speaking radio show to entertain Chinese listeners on weekends.
In feature films, Rick Dees held a leading role in the biographical film La Bamba portraying Ted Quillen, the young man who helped launch the career of rock 'n' roll star Ritchie Valens.
An ardent pastry chef, Rick loves to bake - especially anything with chocolate. His desserts cookbook "Rick Dees All-Time Top 40 Greatest Desserts" has received rave reviews. Dees graciously donates all of its sales to the Salvation Army.
Blanca Blanco
Blanca Blanco is an American actress who was born and raised in Watsonville, California, along with two sisters and two brothers, by Mexican immigrant parents who worked multiple jobs to support them. At the age of nine, her family relocated to Chelan, Washington, where she began taking acting and singing classes and organizing theatre performances in between her studies.
Her first major role was in the 2008 feature film Dark Reel (2008) opposite Edward Furlong. Notable on screen credits include Bullet (2014) opposite Danny Trejo, Anatomy of Deception (2014), Crimes of the Mind (2014), Defending Santa (2013) (ION), and Bermuda Tentacles (2014) (Syfy). Her films Teen Star Academy (2016), 6 Children & 1 Grandfather (2018), and Mission Possible (2018) each premiered at Cannes Film Festival in 2016, 2017, and 2018 respectively. Recently released films include Fake News (2017), Betrayed (2018), and Torch (2018). In 2018, she began filming The Dog of Christmas (2021).
In 2016, Blanca received the Arido Award for her contribution to the film industry. 
Blanca is a supporter of the American Cancer Society, Autism Speaks, AIDS Society, The Salvation Army, and Step Up, and has worked as a counselor for End of Life hospice patients.