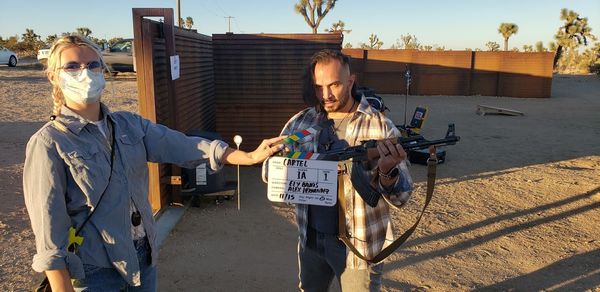 Sidow Sobrino was originally cast in 2020 as bodyguard 2, to film the pilot for the streaming TV series "Surviving the Cartel," in early January of 2021, the star was informed by the producer Ely Bam's, he would be portraying the role of "Roque Tamez" in future episodes - Plato que se sirve mejor frío, Tempietto of Bramante and Muerte Del Alma all to be released in 2022.
The morning of Monday March 22, The cast hired to work the show was issued by SAG-AFTRA with a "Do Not Work Notice."  Telling its members not to work on the show that uses a "hybrid" form of casting in which many of the guest-starring roles will be determined by an online popularity vote.
Among some recognizable names, Alfretz Costello, Louis Arcella, Irene DeBari, Jordi Caballero, Elyse Mirto, Alina Nastase, Christopher Bustos, Dennis O'Neill, Jonathan Guzman, Tai Powell,  Lesette Maxwell, Michael Moon and Sidow Sobrino, found out as reported by the online news site Deadline Hollywood how the new process of casting would work. The terms and conditions of the online audition contest, would allow actors to submit their audition videos, their supporters can vote for them, with the first actor to receive 1,150 votes for each of the 33 roles winning a role as a guest star or day player on the show. At $3.50 a vote.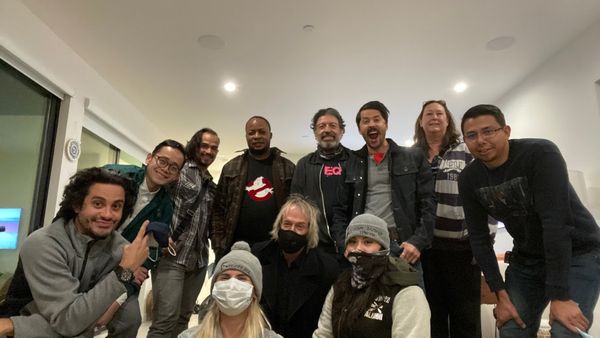 SAG-AFTRA became aware of the details of production's intended casting model. After SAG-AFTRA expressed concerns about this model, production advised that it would proceed as a non-union production. Ely Bams, the show's creator and principal behind 1265 Films, told Deadline that after SAG-AFTRA learned about the show's "hybrid casting," he got a call from a union rep who told him that "if we don't shut down the 'hybrid casting' process, they would not allow Surviving the Cartel to be shot under a SAG agreement."
Bam's claims his mission is "to empower great actors, unseen talents who have been forgotten by the Hollywood system, ignored by casting directors, agents, or managers, and who have been unfairly cut by the casting politics that goes most of the time behind the curtain. He also told Deadline that "this platform will remain alive because voters agreed that the monetary portion of their vote is used, but not limited to, maintain, promote, create traffic and visibility for the unknown actors' work offering them the exposure needed to jump-start their career. But as he offers his "Pay for play" cast of amateurs dreams of stardom, he let down a group of professionals, all members of the American Federation of Television and Radio Artists, that dedicated their time and effort to the success of the project, out of a job.