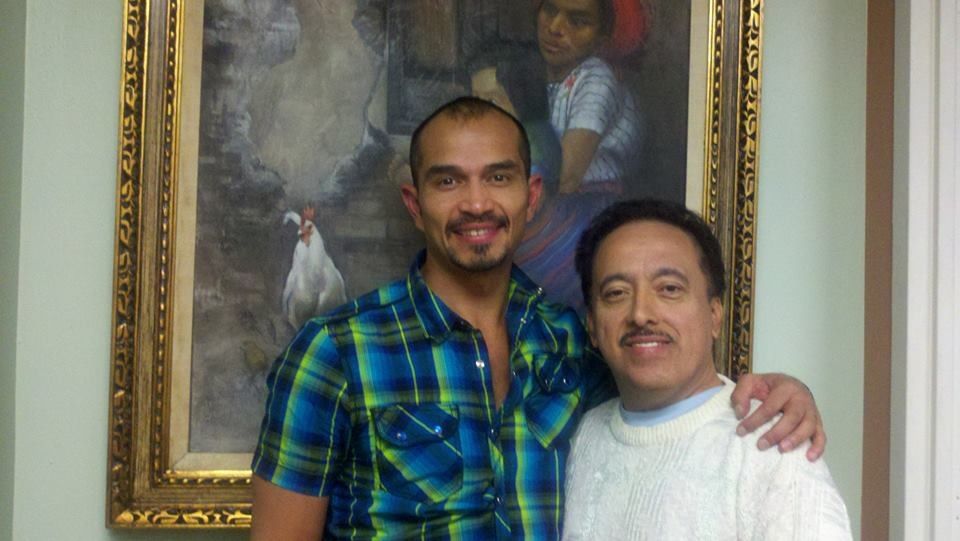 Gustavo VII (SEPTIMO) began his artistic career on April 6, 1974, presented by Chalo Hernández in the CAMPIÑA program on channel 11 as a new face of the Guatemalan artistic medium, becoming the youngest and most successful artist in Guatemala. At an early age, he began a series of activities in radio and television, giving way in 1978 to working in nightclubs and touring the neighboring countries of Guatemala and the country's interior.
In 1988 he changed his residence to Los Angeles, California, entering through the front door, making his debut at the Million Dollar theater, thus beginning a new deployment, he is currently a producer of radio, television and special events thanks to all the experience he gained in his native country, From 2000 to 2008, he produced his own television program Gustavo VII presents Los Angeles and its stars, which was broadcast by Adelphia Comcast and Time Warner Cable. He also worked as a journalist. From 2005 to 2006, he wrote the entertainment page in the weekly El Chapín USA and is part of the birth of Feria Chapina.
As an actor in 2009 he participated in the film La vida tras la puerta, produced and directed by the filmmaker Emilio Vega; In short, how much can be said about Gustavo VII, El Chapín de oro, El Pride de Guatemala, titles that he has obtained from the public that has always been faithful to him and has admired all his virtues after 45 years of career and is still in force and Always determined to move forward without forgetting his roots and offering his support to everyone who has sought him out, in 2010 he was appointed the Artistic Director of La Casa de la Cultura de Guatemala in Los Angeles, to hold the Central American Festival in Pomona L.A. Country Fair, which achieved great success, records a new musical album, this time with a hip hop rhythm with the participation of reggaeton artists The best of Los Angeles and hit songs.