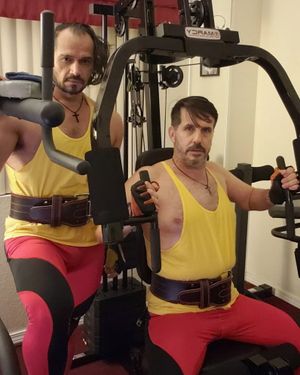 Almost three years ago, I began a journey to become more healthy and fit. I was nearing fifty and just had met my future husband. Diego had already been working out and eating healthy for over two decades when we met. It started with a gym membership and a drastic change in my diet. Eventually, we purchased our own work out equipment for our home gym. This is the healthiest I have ever been in my life. 
I must admit that it really helps having a person to inspire you to workout, prepares healthy meals for you, and encourages you to believe in yourself. Thank-you, Papi.
Here are some small steps you can begin to take to change your lifestyle-
1. Take a brisk walk for 20 minutes every other day. Change your pace with each walk. Did you know to strengthen your brain, it is important to walk for two minutes every hour?
2. On the days you don't walk, practice balance and resistance training for 15 minutes.  Place your back up against a wall. Kneel with your legs out perpendicular in place for 3 minutes for five intervals. For resistance training, place something that has some weight on your leg. Examples include- a bag of rice or some unopened water bottles.
3. Change something in your diet. Remember, small steps. A breakfast of protein pancakes, with fresh fruit, and sprinkled cinnamon does the trick. Try using honey, instead of maple syrup. Eat fresh fruit instead of candy.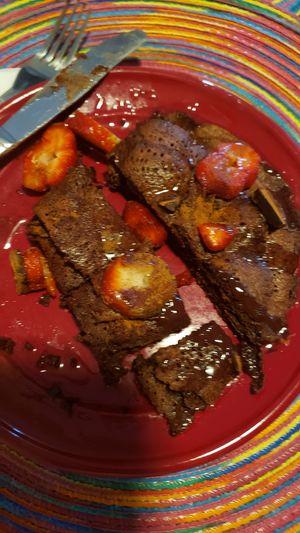 4. Drink water daily. I was not a fan of water until recently. It just lacks taste. 
5. Sleep. We shut off media two hours before bed time and have our bedroom as a "Media Free Zone." Brain health requires that we get a consistent amount of sleep nightly.
6. Look at yourself in the mirror. This was difficult for me. Love what you see looking back at you. Remember, you are unique. God only made one of you. 
Please understand, that we reward ourselves one day a week maybe with something containing more sugar. We enjoy good food on vacations with our family too. I just want you to begin changing YOU for YOU! I want my family and friends to be around much longer and enjoy all that life has to offer! 
Thank-you for Listening! Until Next Time!
Be Blessed and be a Blessing to OTHERS!