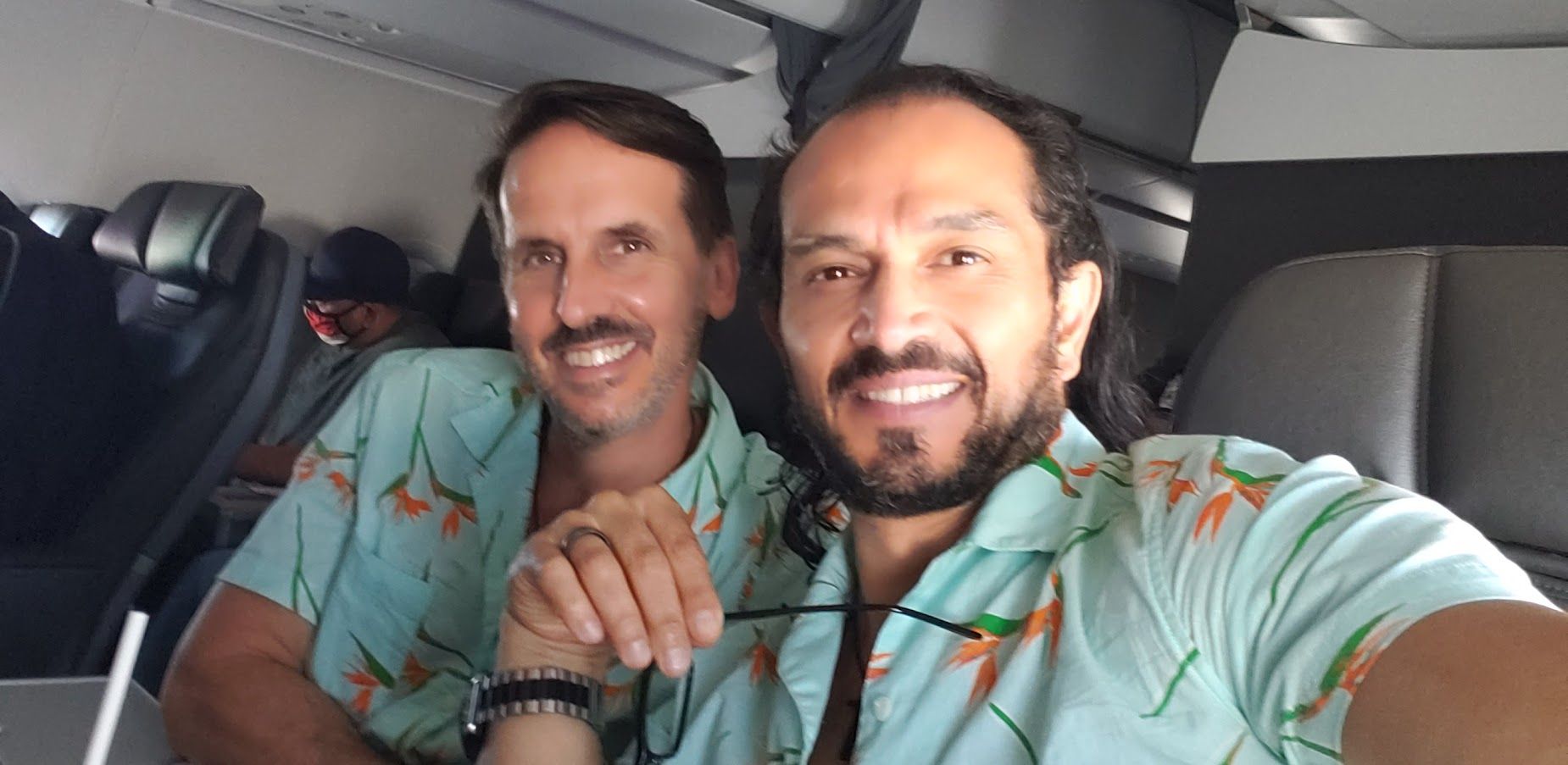 I have always been a person who sees the glass as half full rather than half empty. I am a firm believer in the power of positive thinking. I believe in God and the power of Jesus in our lives. Even more than ever before with the pandemic that has gripped our world. Masks have divided us. The vaccine has divided us. The Olympics now seem to divide us instead of bringing the world together. I have seen so many negative opinions about Simone Biles and her mental health.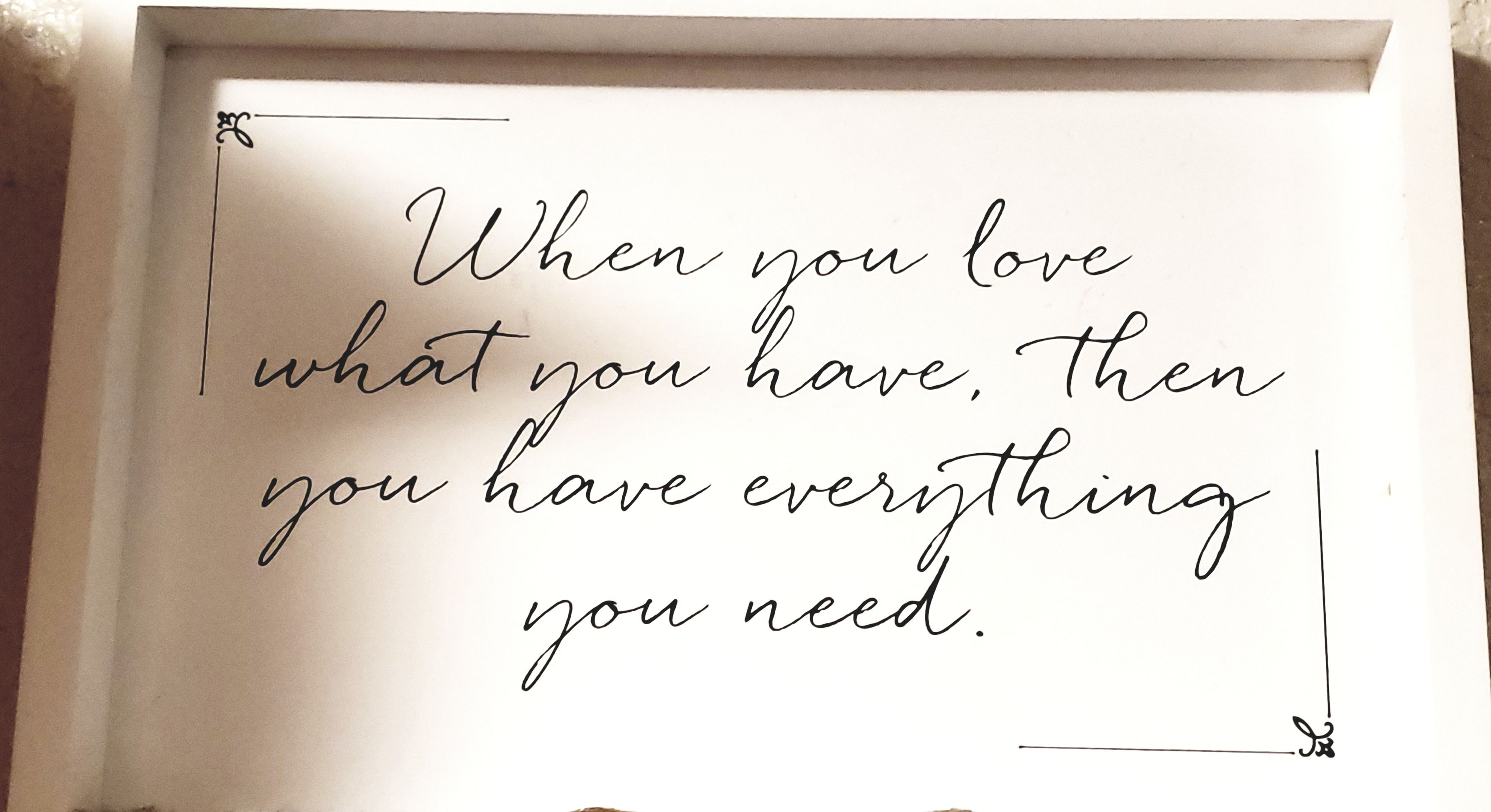 We need to focus instead on ourselves. Our home is surrounded with positive affirmations and messages of encouragement and love. They are not just mere items to take up space on our walls, but rather affirming for my husband and I as we navigate our daily lives.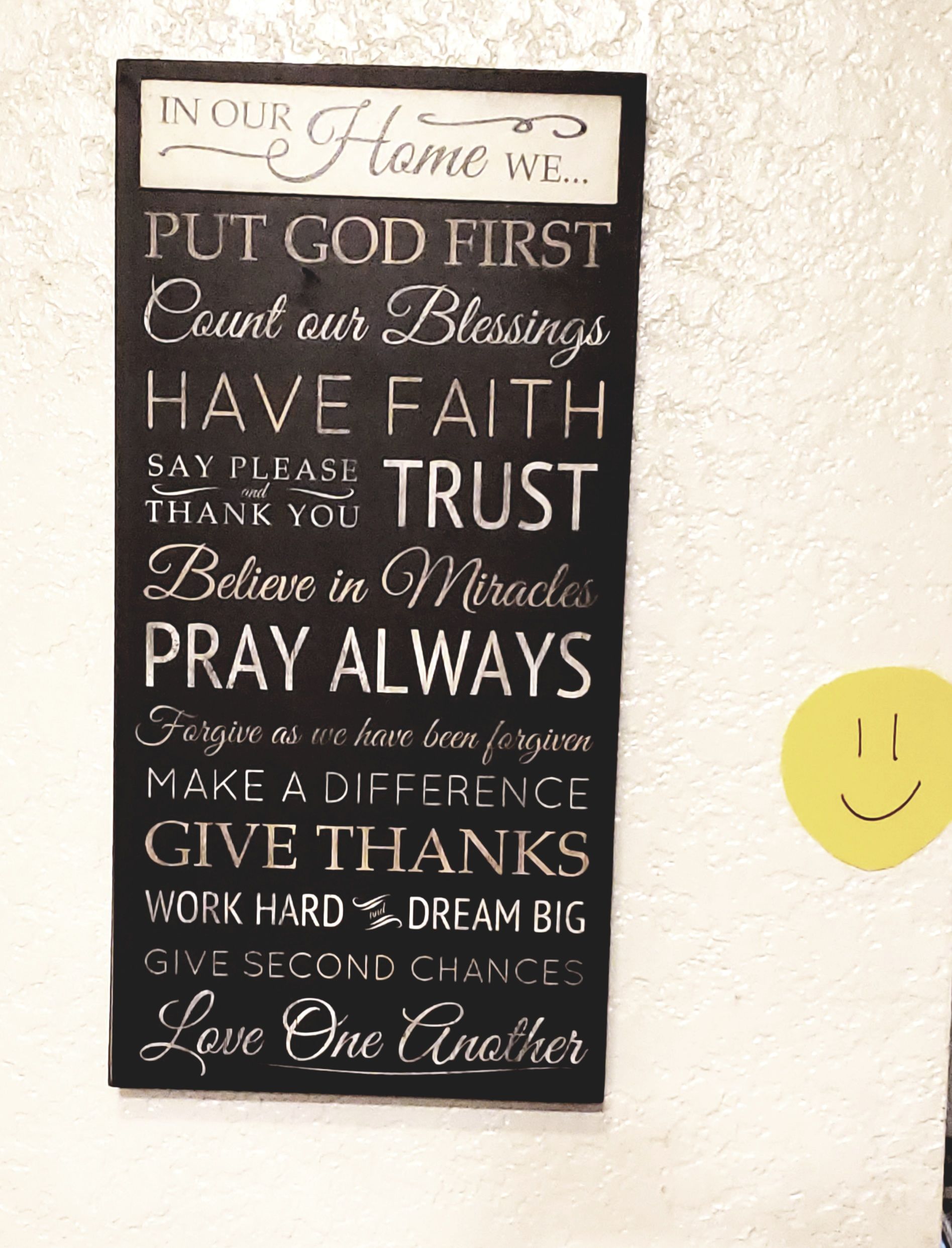 In our home and in our hearts, we believe that there is more GOOD than bad in our world. We believe that LOVE conquers hate. Diego and I greet each new day with scripture readings, prayer, and we recite a list of positive affirmations that are the cornerstone of the Sidow-Sobrino Family.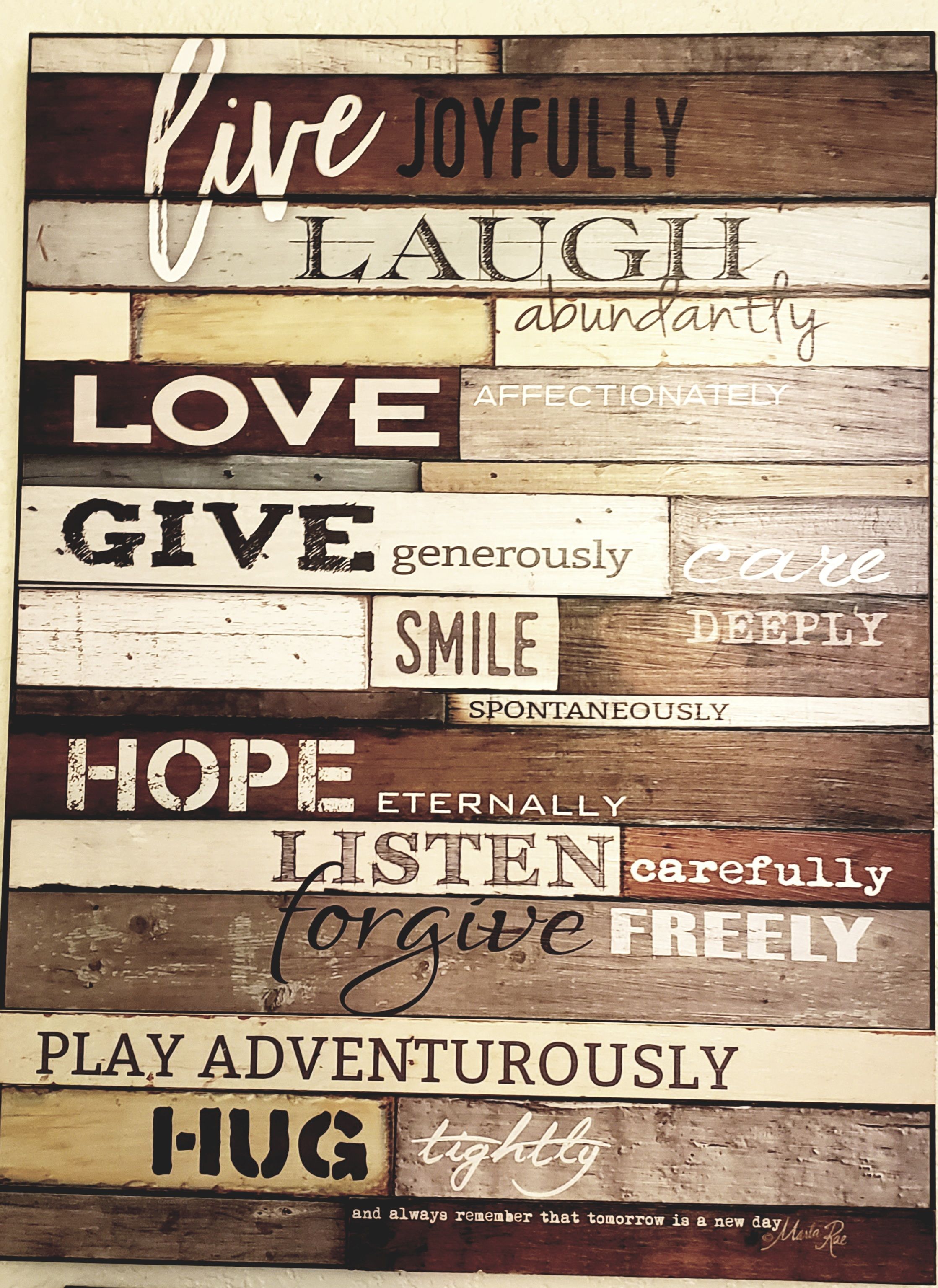 Each human being must decide for themselves on what their views of the world are for them. I see the beauty in our uniqueness. I always have and always will. Surround yourself with messages of hope and love. Surround yourself with people who build you up instead of tear you down. Surround yourself with God's love for our world and everyone in it.  
You are worth so much and have the power to build others up with your words and actions. It has to start with you. What hangs on your wall? What message lives in your mind? What fills your heart? BE INSPIRED and BE AN INSPIRATION to OTHERS!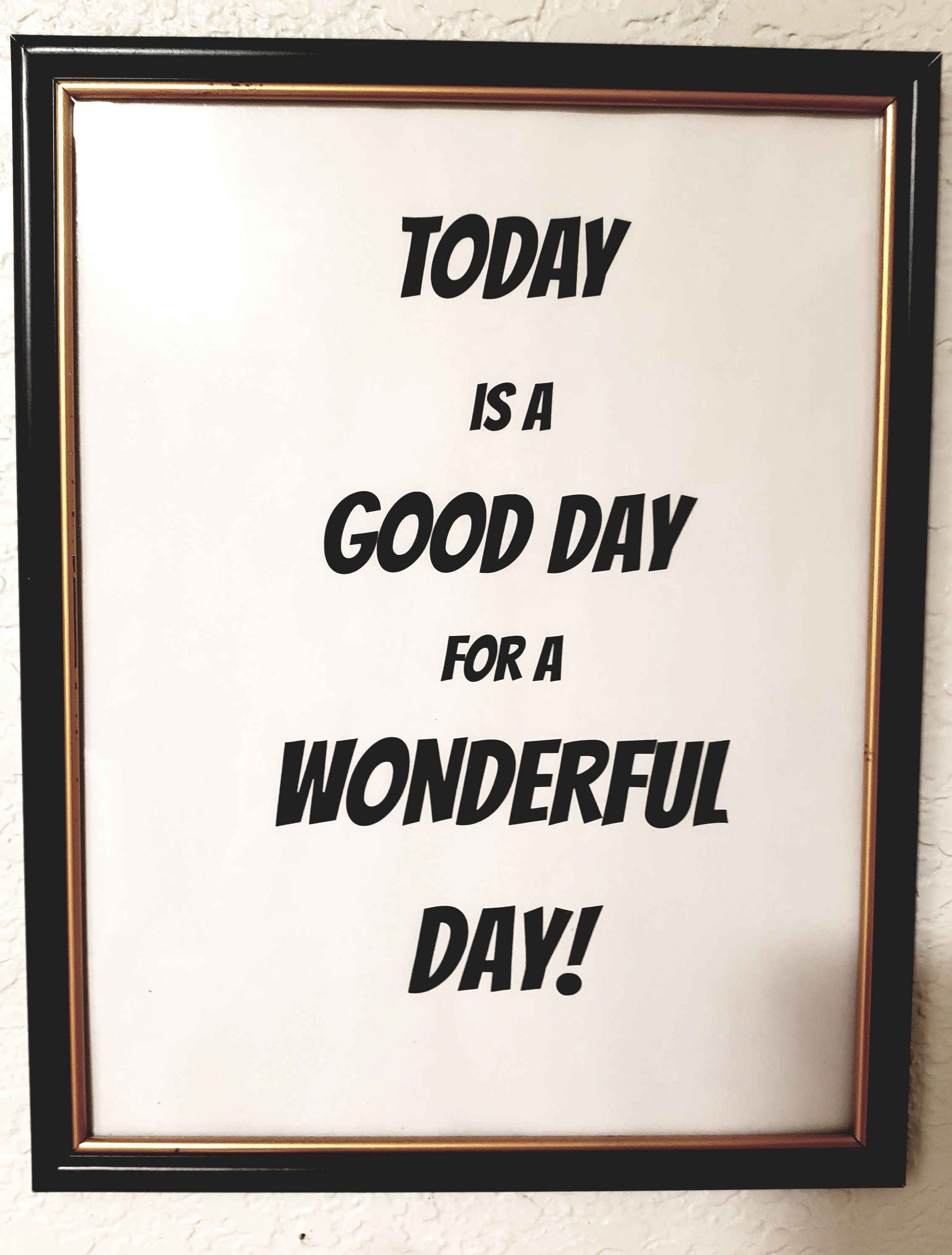 Join our mailing list to stay up-to-date with our news, listen to my songs, and watch my music videos before they are released for everyone else, find out when you can see me on TV and Movies, discover where I'm performing live, comment on our posts and more... 
And remember to share this post with everyone you know!
---