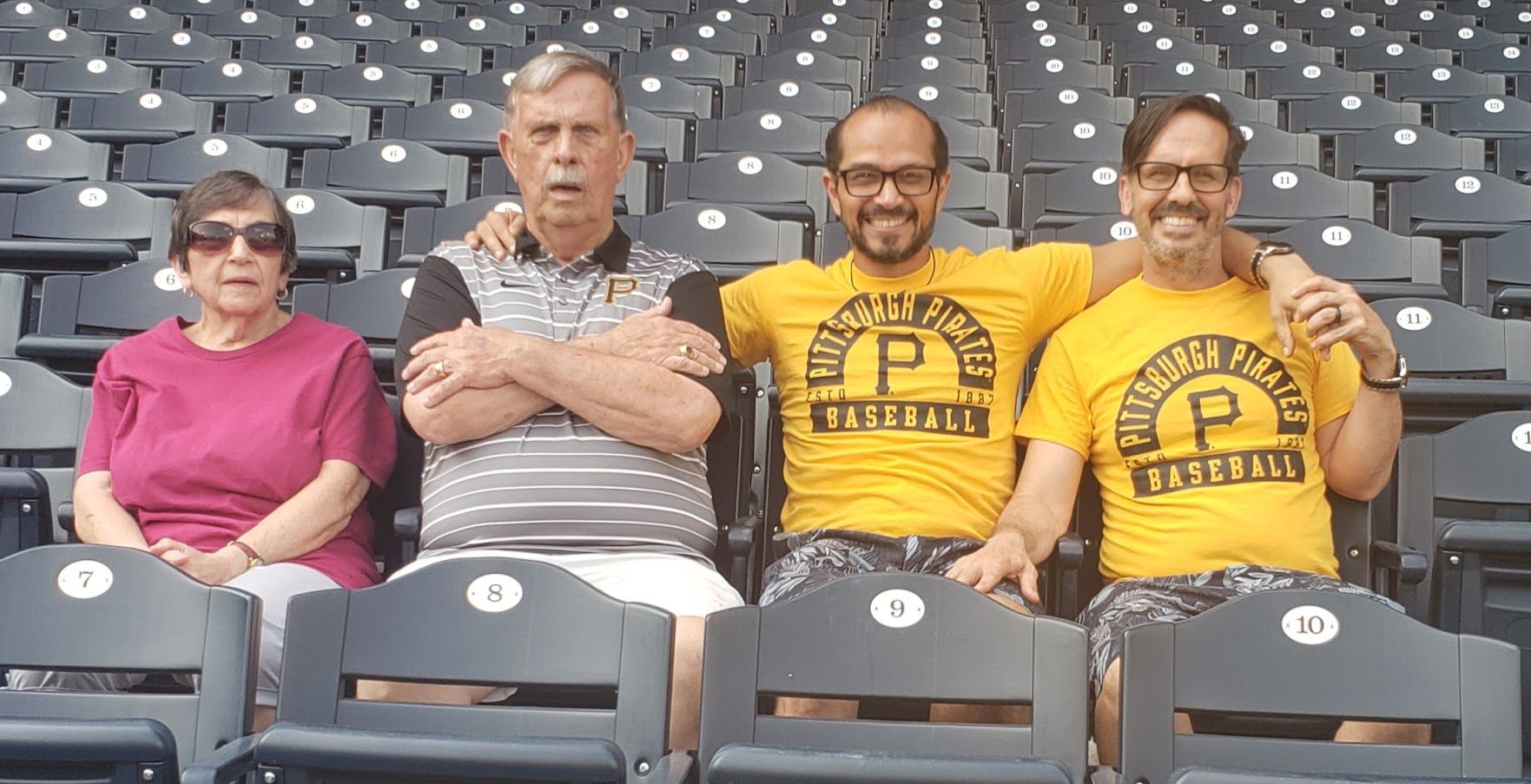 On our recent trip back to Pennsylvania, Diego and I took my parents to see the Pittsburgh Pirates play against the Atlanta Braves at PNC Park on July 5th. It was Diego's first time at this ballpark. It is an amazing place with a gorgeous view of the city skyline. I have always loved the city of Pittsburgh! It is where I attended Duquesne University from 1987-91. The view of the bridges and buildings as you look out to center field is amazing. It really 'POPS' at night! 
We had seats right behind the Pirates dugout and could easily see all of the action taking place on the field. Game time was 7:05 p.m.,but we arrived by 5:30 p.m. to take in the entire game experience. The Pirates beat the Braves 11 to 1. They hit 5 home runs so fireworks lit up the sky behind center field.  It was a blessing to be able to treat our parents to a night out. As a child, we attended many games at Three Rivers Stadium. My parents would take us on the giveaway days. My brother, sister, and I would come home with free bats, t-shirts, bobble heads, batting helmets, hats and many more souvenirs.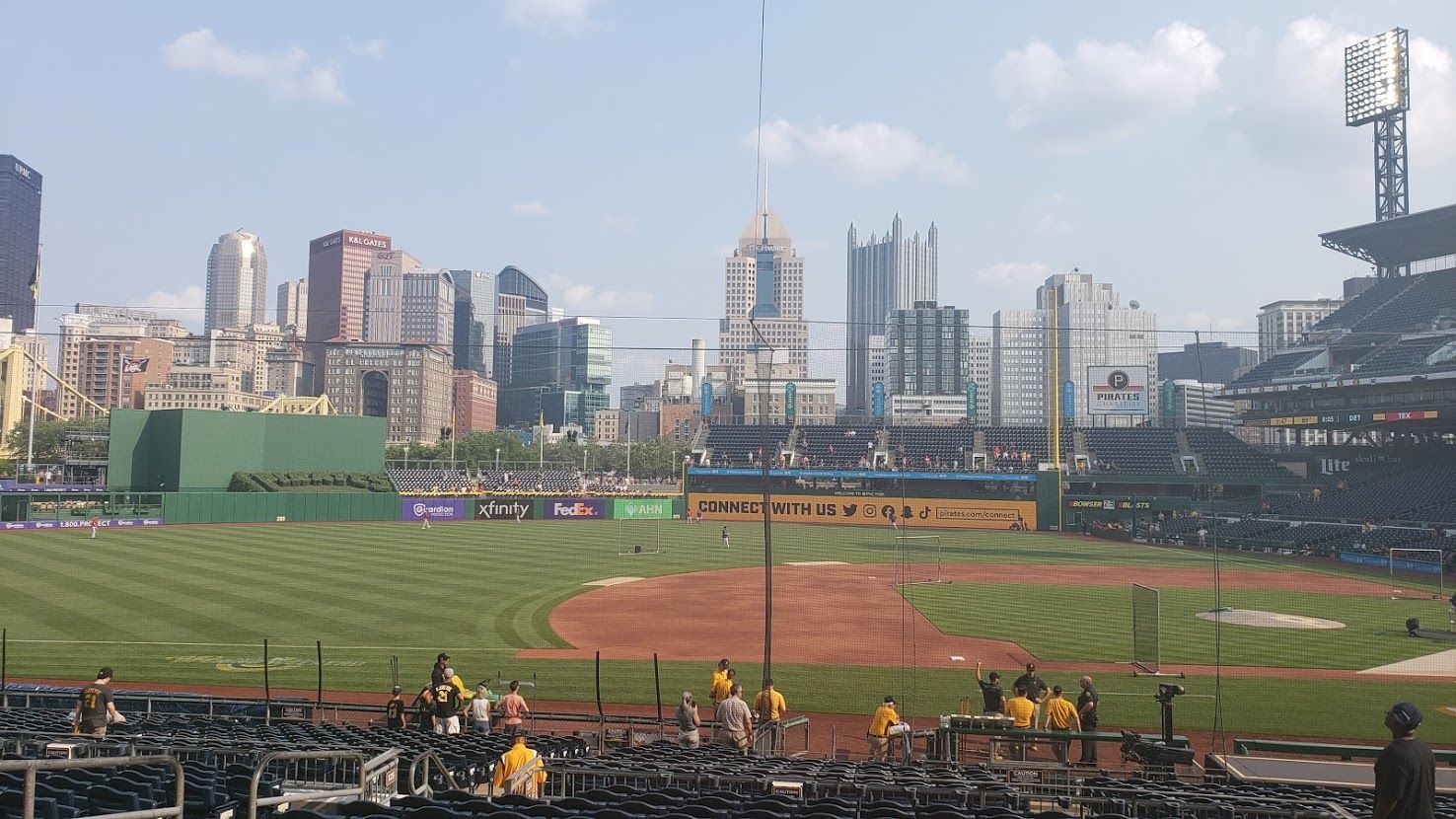 This was our second ball game together. We went to see the Dodgers play in 2019 at the ravine in Los Angeles. They won too. Our favorite part of a ball game is the 7th inning stretch. Diego and I always enjoy singing to "Take Me Out to The Ball Game." We always record ourselves singing to it. We even had our picture taken with the Pirate Parrot!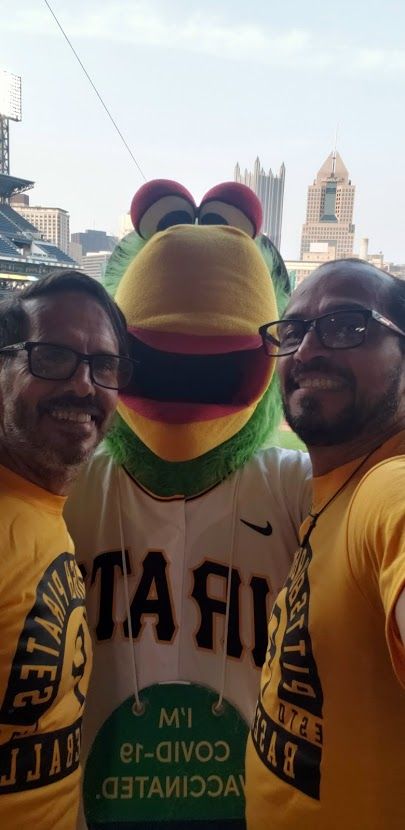 Of course, a visit to any stadium isn't complete without eating the food. We enjoyed hot dogs, pizza, and  nachos! I love hot dogs at any stadium and have to say the nachos bring me back to my youth. 
What is your favorite ballpark? What are your favorite game day snacks? I would love to hear your responses. I will be blogging about other experiences during our trip so continue logging into RichardSidowsobrino.com to see what other adventures we experienced and what awesome memories we made! Until then… Let's Play Ball!
---