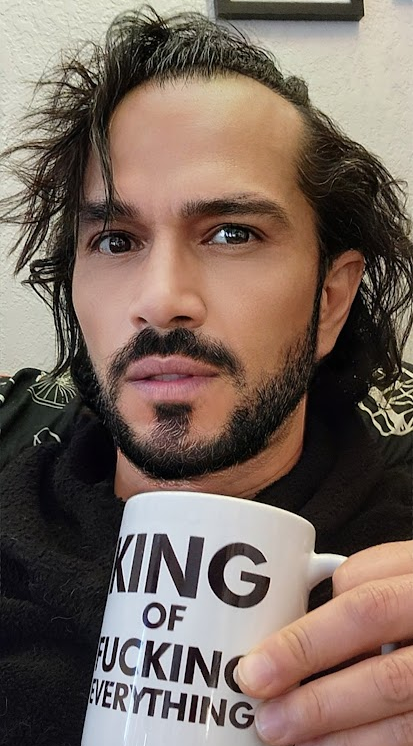 Hello happy people, This photo We snapped as we were sipping hot tea from our favorite mug. We are taking mandatory time off. Those of you who follow our blog know we got our second Covid-19 Booster shot last week and Richard experienced mild symptoms within 24 hours, it took until Thursday for me, but once it hit it was quite the adventure. 
I've been in bed recovering, not the best feeling, since I'm very active and with endless projects scheduled daily. The hardest for me was being unable to spend time with my family during the weekend. Our dogs are spoiled and demand their time with us. Richard and I get to create and learn. We read we watch movies, we take classes, we write and work out. Not being able to do this as well as attending church really sucks. However I celebrate the fact that today Monday even though not at 100% yet I'm up and pushing.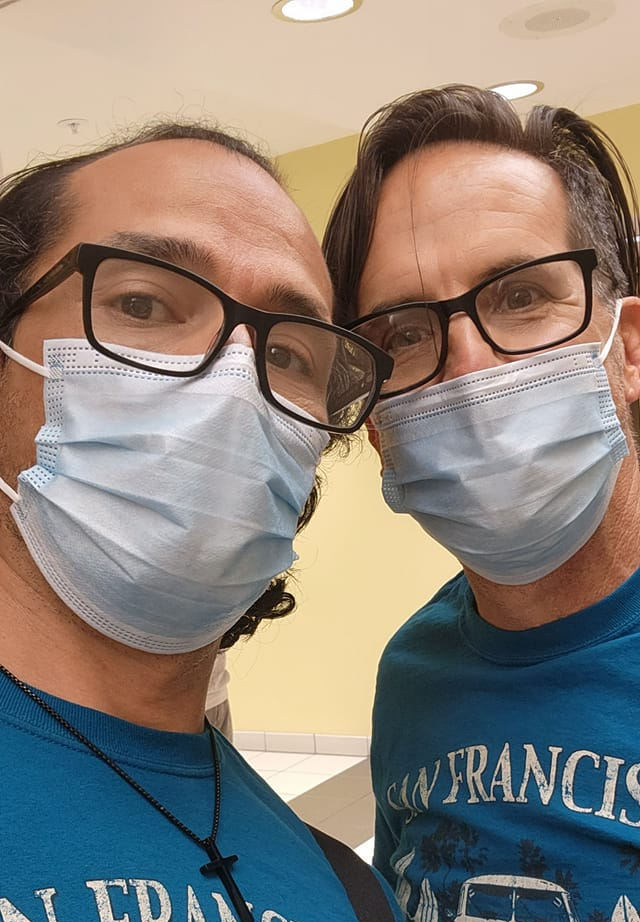 We hope you are well, we send you our love and blessings and we are working on our upcoming projects. I wish the covid vaccine would have given us superhuman powers, maybe even grow wings and possibly see through walls or something, but looking at the positive side of it, taking time off to rest is just as important. Is just that I love what I do, and my motivation is spreading Joy around with our music, and songs. You know we see life as a celebration of the gift God gave us, a party, specially when we do what we love. So many beautiful and interesting people in the world, and you are one of them.
Share with us, what is something you enjoy in life so much you can't get enough of? How do you recover when you have to take mandatory time off? 
Thanks to you our popularity is through the roof, You can see which of our productions are trending here . This is the type of success and support money can't buy. We hope you enjoy our latest song and music video, Hungry for your Love. Thank you for sharing this post, our songs, videos, and photos with everyone you know. 
God be with you till we meet again.  Join our mailing list so you can comment on our posts, stay up-to-date on what we're doing, catch up on our news, listen to our songs, and watch our music videos before they are released for everyone else, find out when you can see us on TV and Movies, discover where we are performing live, and more... 
LET'S DANCE!!!