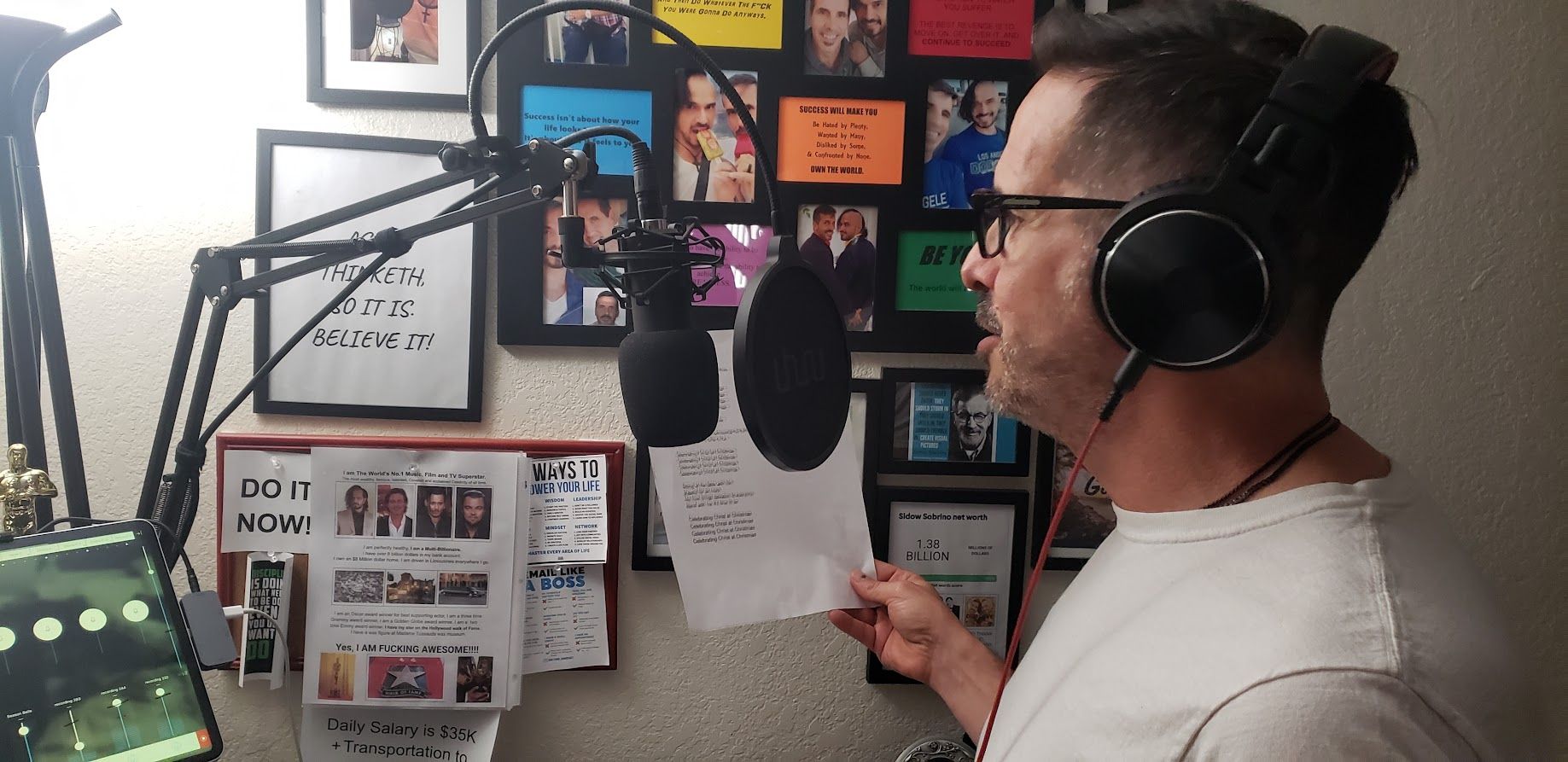 We have been working on one of the eleven songs we are including in the Upcoming Production "My Amir." I'm always to release a new song or movie, but seriously its even more exciting to be working in new projects, I take everything I've learned from previous work and see that the next is entertaining to listen and watch.
The LP "My Amir," has many songs I'm thrilled about, but in particular, the song I'm mixing today is for a special occasion and has a very meaningful way of Celebrating Christ. I know You will love it! Stay tuned, soon I'll tell You more about it, the title, and will share images of all the details as we get close to the release date.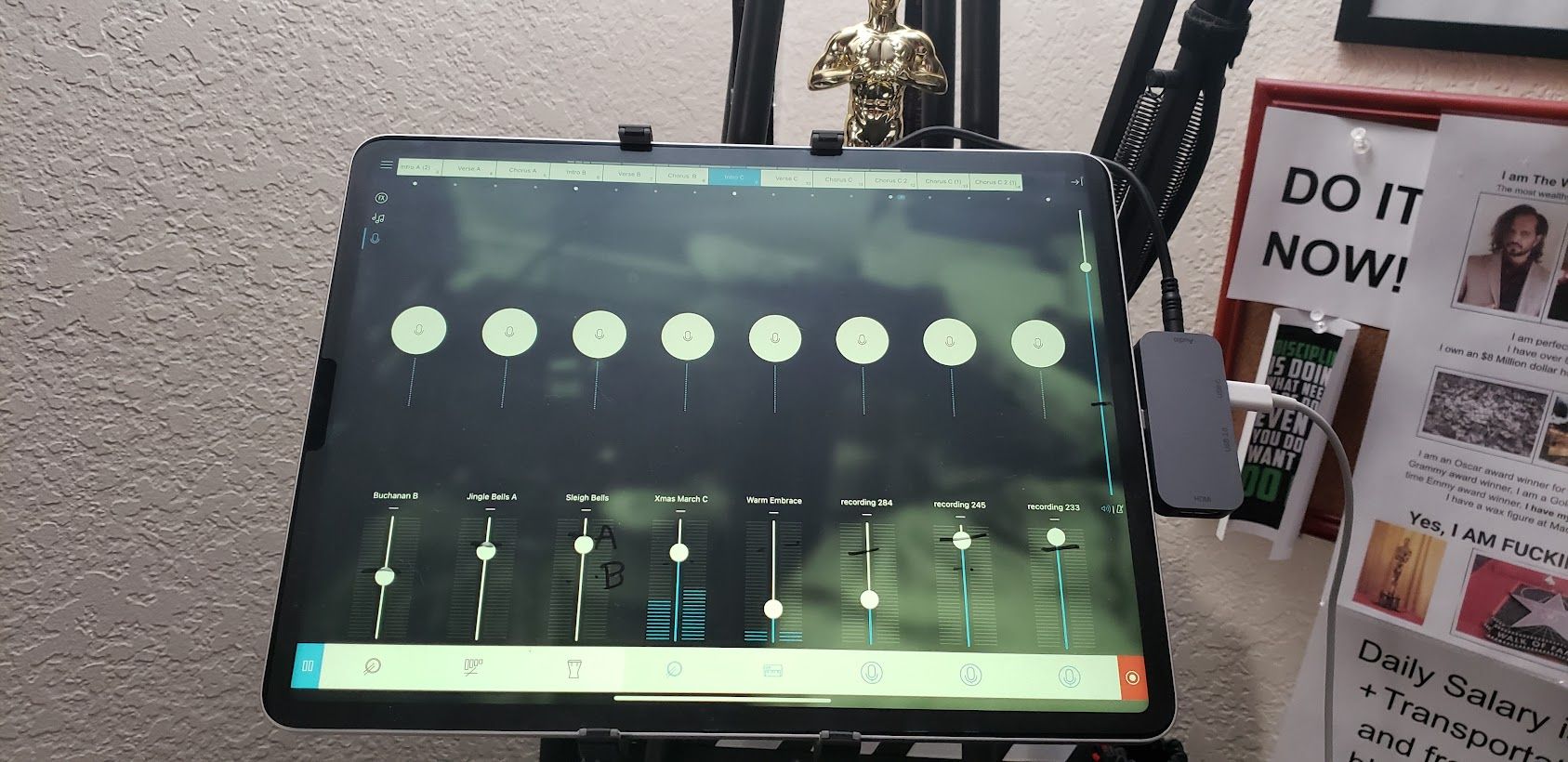 The first image on top of this post is The RichMan recording vocals last week, The second is what the system looked like while recording all the mixing settings. If you are not familiar with the meaning of mixing, that is what as an engineer, I decide you'll hear during a specific moment in a song. It's very fun to create the mixing, this allows us to pick which instruments sound louder than others and give a song that special touch.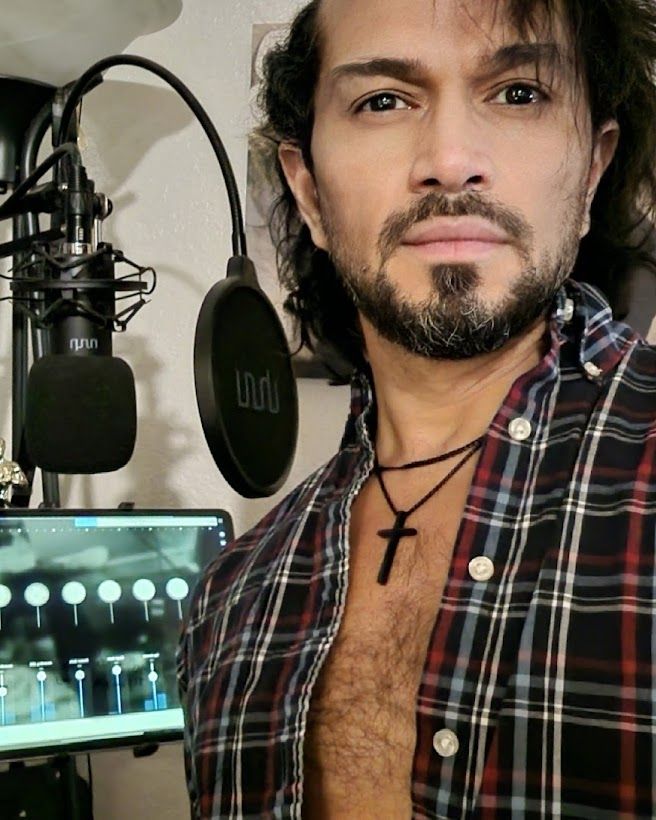 After I finished mixing today I snapped this last image, listen, right now with everything that is going on around us it isn't easy to be in the mood to create. I pray to God he inspires me and I am able to continue doing so, I focus on the outcome, music has the ability to uplift our mood and it's why I produce upbeat dance music, so whenever You hear it You are transported on a Journey of Joy, hope and prosperity. Now more than ever I encourage You to be selective of what You watch, and listen to. It can make or break your day.
I have to go for now, It's time to focus on movies and TV auditions. The Pandemic put a holt on a lot of productions and the industry is about to start working again, We are all eager to get back inside sets and make magic.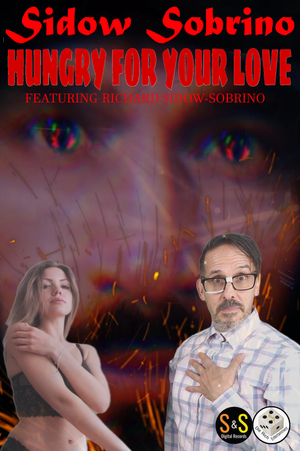 I am working on a new release, HUNGRY FOR YOUR LOVE, Coming out this spring 2022. I hope you are currently enjoying my new song and music video Bananas 4 God, it's available for streaming on Qobuz in Europe, Spotify, Apple Music, iHeartRadio, Deezer and all music platforms worldwide. 
Thank you for sharing this post, my songs, videos and photos with everyone you know, God be with you till we meet again, Join my mailing list so you can comment on our posts, stay up-to-date on what I am doing, catch up on our news, listen to my songs, and watch my music videos before they are released for everyone else, find out when you can see me on TV and Movies, discover where I'm performing live, and more...