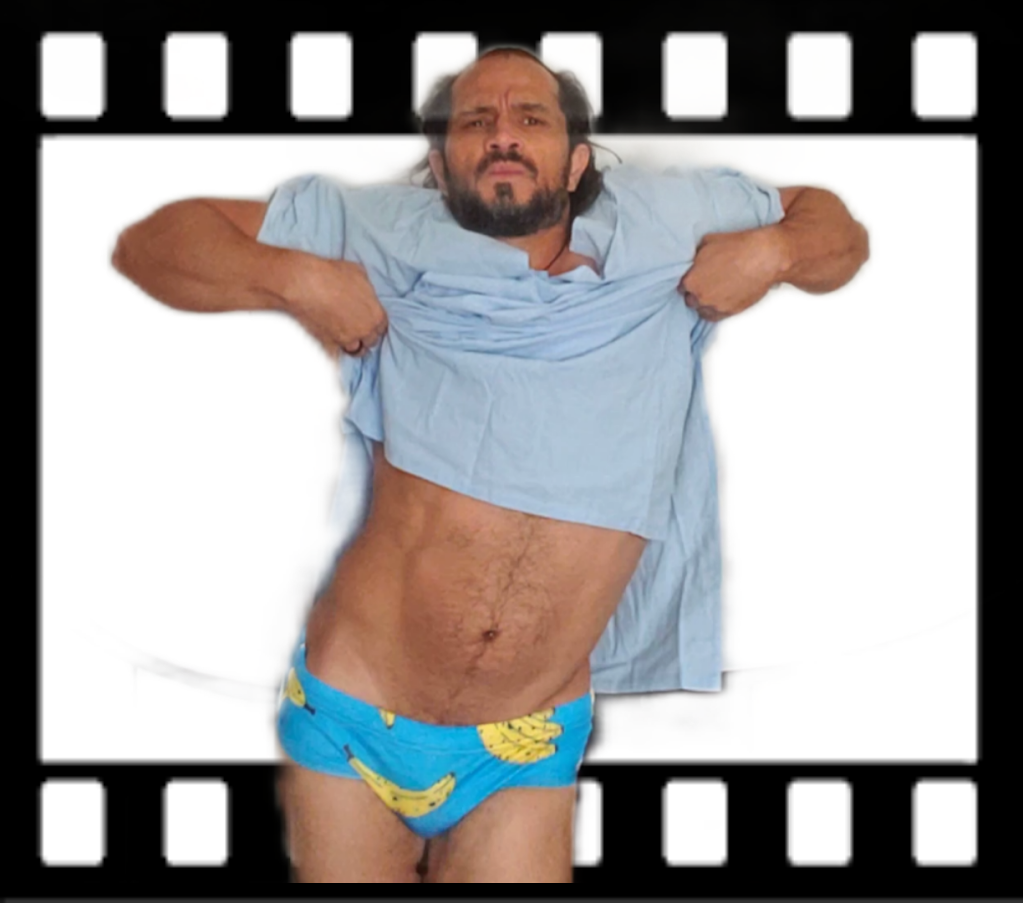 I can't say for what, it is against production rules to share the content of auditions, specially scripts, Hollywood requires that we keep what happens behind the scenes private and until it's released, but I had so much fun performing for a casting call for a project filming in the U.K. that I have to share this, and mainly because it's just a photo, and that is it. I'm supposed to be a cult leader. Yes, a mad one. 
Cult leaders often have personal proclivities that shape their group. A cult leader's sexual fantasies, for example, might translate into sexual abuse or sexual exploitation in their cult. So I gave this one the story of salvation through eating bananas, hence what you are looking at.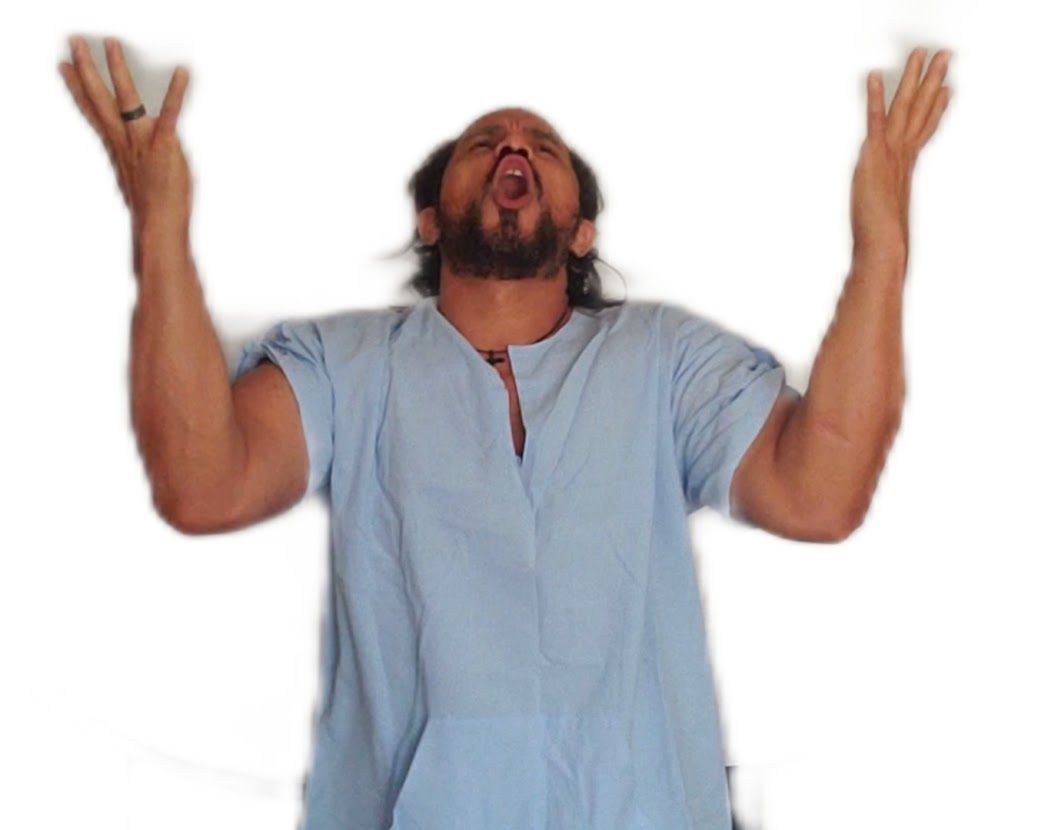 When Hollywood productions allow me to take myself into odd worlds, I embrace them with respect and much love, I always allow myself to experience the story in my own flesh, whatever I'm doing, I am loving it, I am allowing the joy of being and doing through a person that says yes to everything. I think this why you love to see me in movies and TV shows, I give you something to remember and entertain you. Thank you for celebrating my madness with me, it really is all with one goal, to celebrate life. 
I'm leaving you today with my actor's reel video, Take a look at some of the wild and sometimes scary people I play, I have been killed in many productions, and I warn you, some of the content here will make you laugh but also extremely graphic, as long as you're ok with that, enjoy and share this post with everyone you know, the more the merrier. 
For me, fear nothing is the name of the game, give my character freedom to do, and I'll take it to extreme, in the end it's a fictional character in a movie, but in my mind is always real. At least until the director says yells "CUT." And then there are the times when you walk up to me on the streets and tell me how much you love it, it gives me wings to learn more, do more be better than the last time.
Remember we're getting ready to launch the music video of my latest single, here is a link to the I'm Obsessed with You Music video, I invite you to subscribe to my YouTube channel. 
God be with you till we meet again, Join my mailing list so you can comment on our posts, stay up-to-date on what I am doing, catch up on our news, listen to my songs, and watch my music videos before they are released for everyone else, find out when you can see me on TV and Movies, discover where I'm performing live, and more...
---