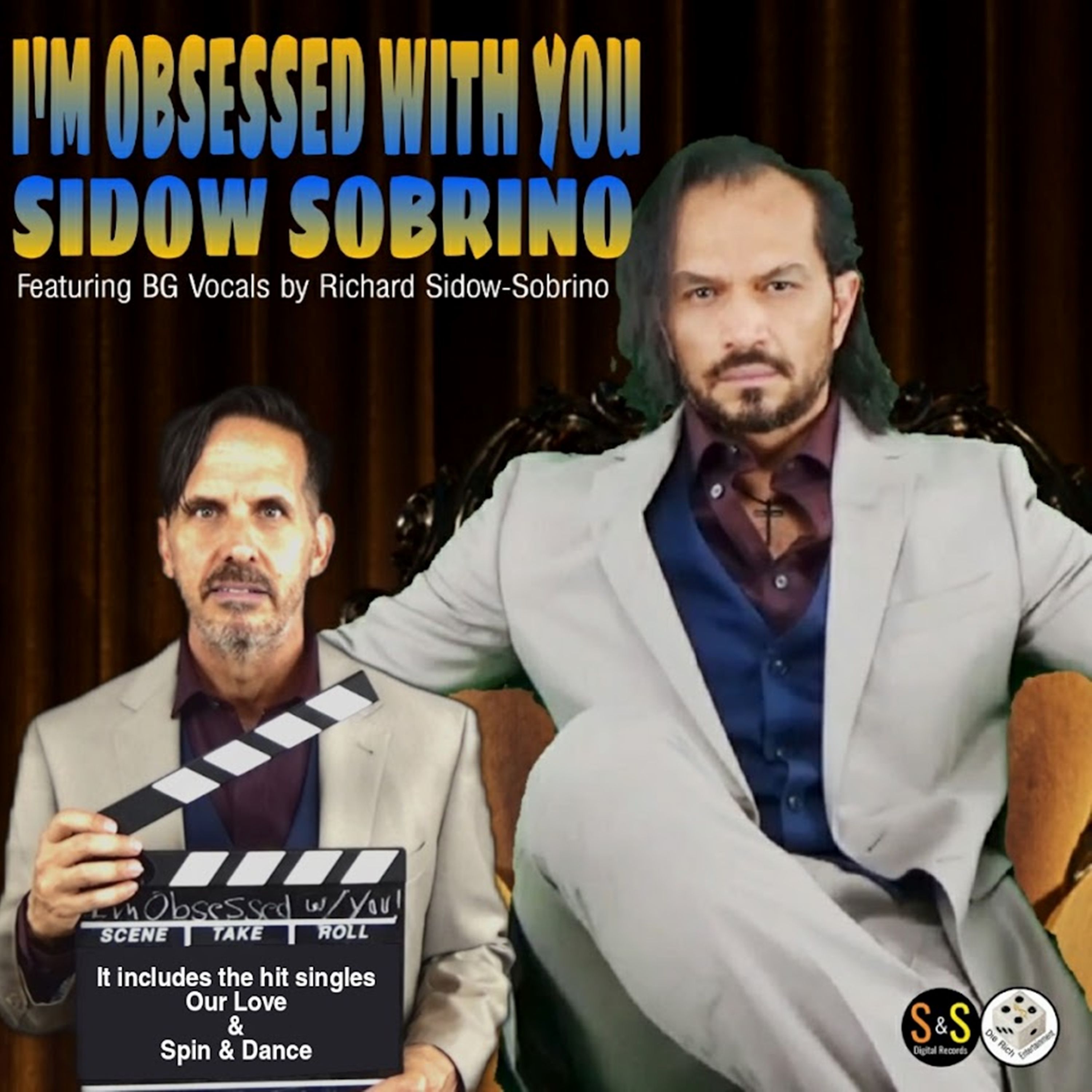 After releasing and promoting several singles, Sidow Sobrino, The world's number one superstar, is finally launching the full album I'M OBSESSED WITH YOU. The LP features background vocals with his husband Richard Sidow-Sobrino and songs in which Richard also co-wrote and performs with the Icon. Tunes such as OUR LOVE and SPIN & DANCE, which are singles with music videos as well. 
The musical production has three new songs that have not been previously released. "This is an album with a variety of flavors." Sidow Sobrino explains. "I'm hoping to take my public into a fun journey, I'm a creator of music, not niches, so if you like music and like to dance as well as praising God, you're going to find this creation an experience you'll want to hear over and over again. The songwriter concluded.
The official release date is October 26th, and will be available on all streaming services including Qobuz in Europe, Simfy Africa, Zed Russia, TikTok TouchTunes, Deezer, AppleMusic, iHeartRadio, Spotify among others.
The album's songs are -
1. I'm Obsessed With You 
2. Today is the day 
3. Our Love 
4. Someone's Miracle 
5. Honor the King (Party On) 
6. Deranged - NEW!
7. God's Warriors  
8. Spin & Dance 
9. God is in my life - NEW!
10. King of Kings 
11. Dominating the world - NEW!
You don't have to wait till it's official release date, if you are a VIP subscriber to Sidowsobrino.com you can stream the album now. Stream all 11 songs Here
---