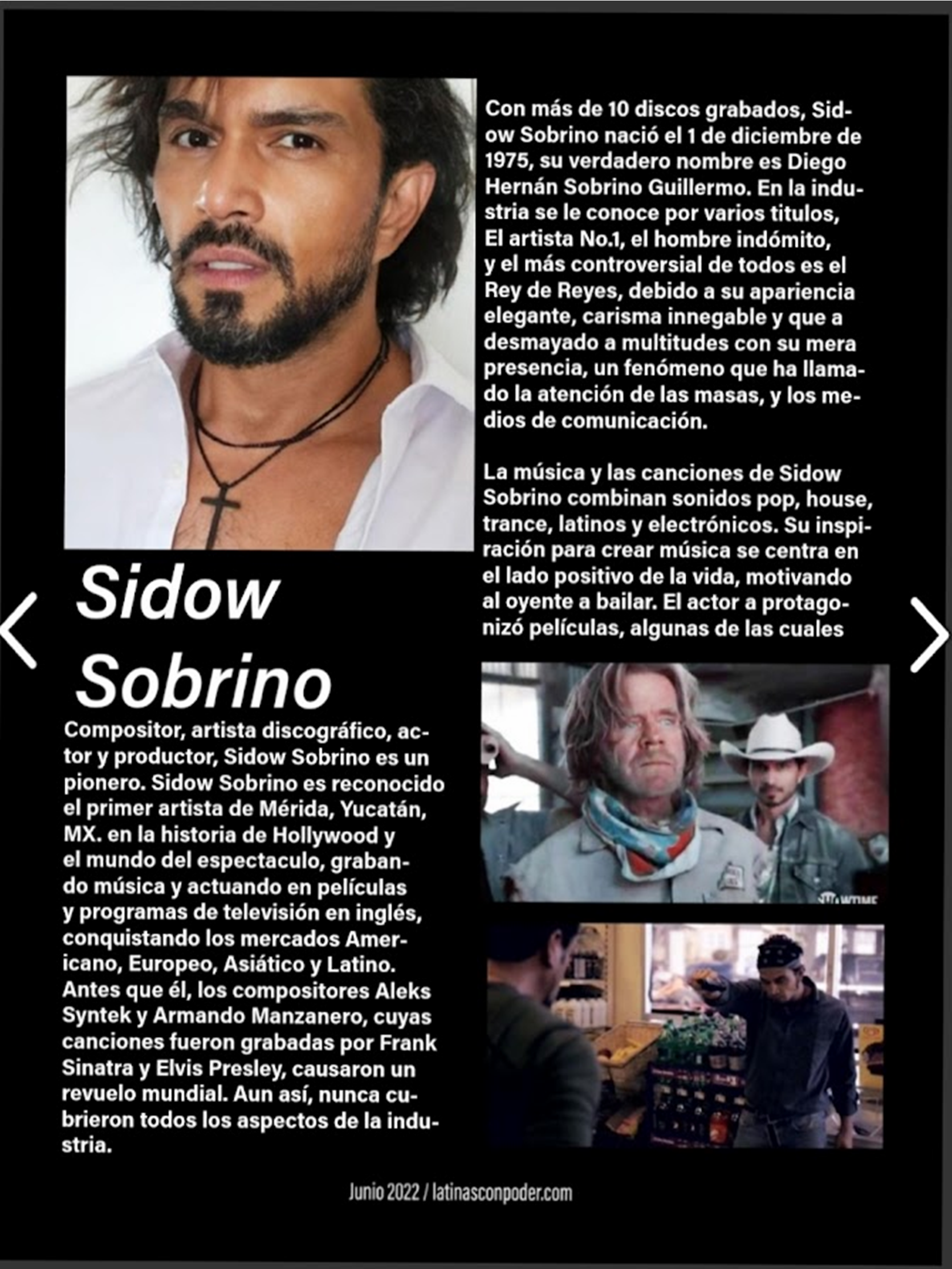 For over 22 years, Sidow Sobrino has remained in the spotlight as one of the world's most prolific artists in the entertainment industry. A man who was born in deep poverty and become globally successful through his own efforts, managing to work among the biggest directors, producers, and top-name celebrities in Hollywood.
Editor and publisher Angie Clement, published in the June issue of LatinasConPoder.com a three full-page spread celebrating the legacy of the world's No.1 Superstar. The publication focuses on making known the ideas, achievements, and dreams of many others who support, collaborate, and contribute to the community. It also provides an information service about community support institutions and non-profit organizations and thus be able to help more people.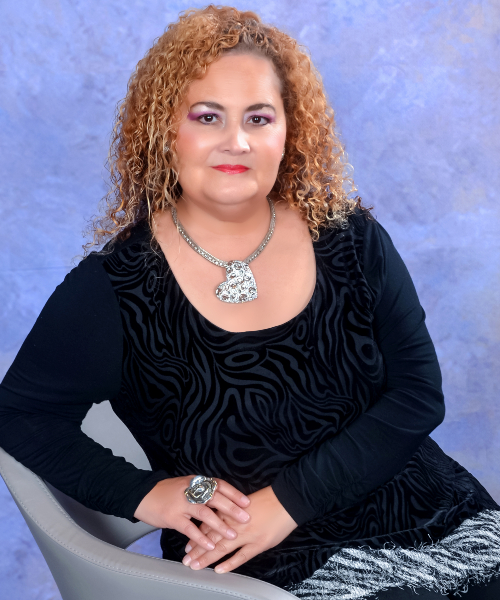 Clement is a high achiever herself, In the USA, Angie has worked for many years photographing and designing for many clients and for non-profit organizations and always keeping herself busy. In the year 2020 after many years of preparation, she made her dream come true by launching her own magazine. 
In the Journal you'll find biographical information about Sidow Sobrino's career, as well as personal details regarding his day-to-day life, images of him in action, and facts about the release of his latest single and video Hungry for your Love. In the article, Sidow Sobrino talks about actress Julia Vera and how she inspired him to fight for what he wanted. He also mentions  Antonio Portillo who has remained by his side for many years and even Richard Sidow-Sobrino, the icon's husband, talks about the joy of working with Diego. 
Wherever you are in the world, make sure to check out LatinasConPoder.com so you can read the full article on actor and recording artist Sidow Sobrino from Page 44 to 47. We also recommend you log in every month to the magazine's website and show your support to the many who go far beyond dreaming and make life a wonderful celebration and achieve big goals to inspire us.