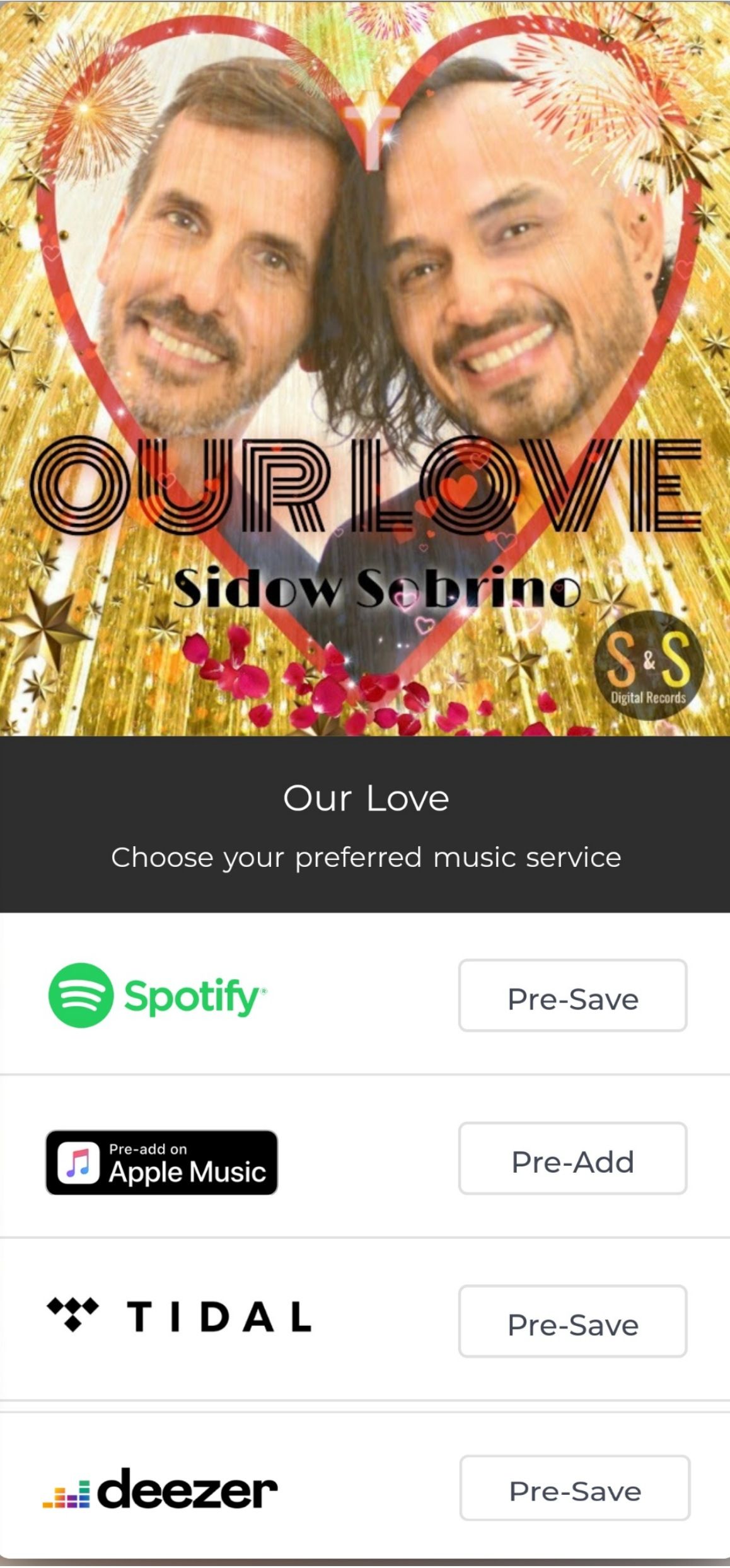 It is confirmed, On Monday august 24, 2020, Sidow Sobrino is releasing his new single "Our Love," featuring his husband Richard, The Rich man Sidow-Sobrino, making his debut as a co-writer and singer. 
Be the first to listen to the King of kings new hit single when it is released worldwide in over 189 countries. You can stream the tune on any device, through Spotify, Google PLay, iHeart Radio, Amazon, Tidal and all major music platforms.
You don't want to miss out.. HURRY, Be the first, pre-save the song now!!!