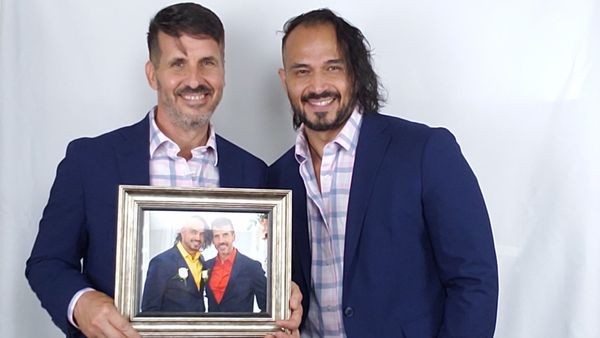 Filmed on location at the Jumonville cross in the highlands of Southwestern Pennsylvania, and Niagara Falls city, in New York State. The King of Kings and director husband The Rich man, Richard Sidow-Sobrino.recorded footage for "Our Love" the music video featuring the hit single of the same name, released on the couple's wedding anniversary, August 24, 2020
The video portrays the men frolicking in nature, while wild animals watch and celebrate their love, as well as them taking off, and performing live in a packed stadium.
Exclusive, Watch the stars introduce the video.
And now, watch the premiere of our love, and remember, if you love it, tell everyone you know, and if you don't, let everyone you know too.