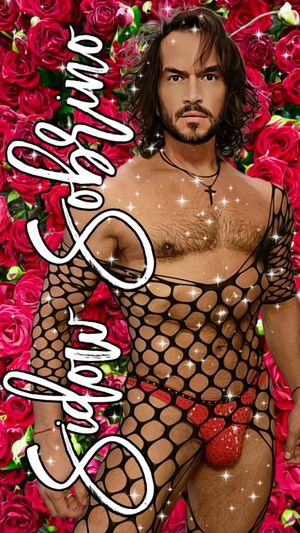 The singer and actor is recognized in Hollywood and around the globe as a pioneer. He is the first and only artist from Merida Yucatan, MX, to act in films, and TV shows and record music in English.
As the calendar flips to December, the world prepares to celebrate the luminary extraordinaire Sidow Sobrino, marking his 48th birthday on December 1st. But this milestone isn't just about the passing of another year; it signifies a quarter-century of unrelenting brilliance and entertainment mastery.
The trailblazing artist from Merida, Yucatan, MX, has etched his name as a memorable icon in Hollywood's vibrant history. With a career that spans music, silver screens, and television shows in English, his influence transcends borders, resonating across the American, European, Asian, and Latin Markets with unmatched zeal and finesse.
From humble beginnings in 1975 to becoming a naturalized American citizen, Sidow Sobrino's journey embodies the essence of a true Icon. He is coinciding a birthday month shared by legends like Walt Disney, Steven Spielberg, Brad Pitt, Taylor Swift, and his life partner, Richard Sidow-Sobrino.
Beyond the glitz and glamor, Sidow Sobrino stands as a force, adorning the rosters of prestigious guilds such as the Screen Actor's Guild SAG-AFTRA and The American Society of Composers ASCAP. He has continuously raised the bar of excellence by collaborating with the crème de la crème of directors, producers, and A-list celebrities.
His magnetic presence has graced television screens, from uproarious appearances on The Carlos Mencia Show (2006) to his charismatic role as a celebrity judge on Spin the Bottle (2008). His unforgettable appearances in Emmy award-winning shows like RuPaul's Drag Race (2011) and alongside Emmy Award-winning actor William H Macy in Shameless (2013) cement his versatile talent. With ten studio albums already a part of his legacy, the anticipation surges for his eleventh opus, "My Amir," scheduled for release in 2024.
The actor is constantly bombarded with countless offers for partnerships and projects, yet he consistently chooses to decline them owing to his busy schedule devoted to creating his content. "We're flooded with endless offers, from photo shoots for calendars, acting gigs, and award shows. But my time is limited, and I prefer focusing on projects that align with my vision. Being in demand is fantastic, but not every opportunity meets our high standards. My audience deserves the absolute best from me, and I believe that authenticity in my creations is the only way to deliver that," the iconic figure expressed.
Sidow Sobrino's unparalleled passion for life continues to light up our lives with his luminous talent and unwavering dedication. The world's No.1 superstar will spend his birthday inside his studio doing what he loves most, creating and then spending a quiet evening with his husband Richard and their dogs Amigo and Roxie.