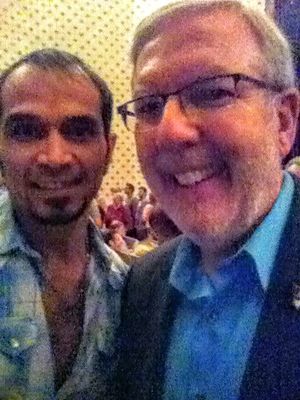 Leonard Maltin is one of the most recognized and respected film critics of our time. He recently completed his 30th season with the long-running television show, Entertainment Tonight (1981).
Leonard created, hosted and co-produced the popular "Walt Disney Treasures" DVD series and appeared on Warner Home Video's "Night at the Movies" features. He has written a number of television specials, including "Fantasia: The Creation of a Disney Classic and has hosted, produced and written such video documentaries and compilations as The Making of 'The Quiet Man' (1992), The Making of 'High Noon' (1992), "Cartoons for Big Kids", The Lost Stooges (1990), "Young Duke: The Making of a Movie Star", Cliffhangers! Adventures from the Thrill Factory (1993) and _Cartoon Madness: The Fantastic Max Fleischer Cartoons (1900)
He has been married, since 1975, to fellow movie lover Alice Tlusty Maltin. They are the proud parents of Jessie Maltin (aka Jessica Bennett Maltin), who in recent years has become a valued contributor to the annual Movie Guide.