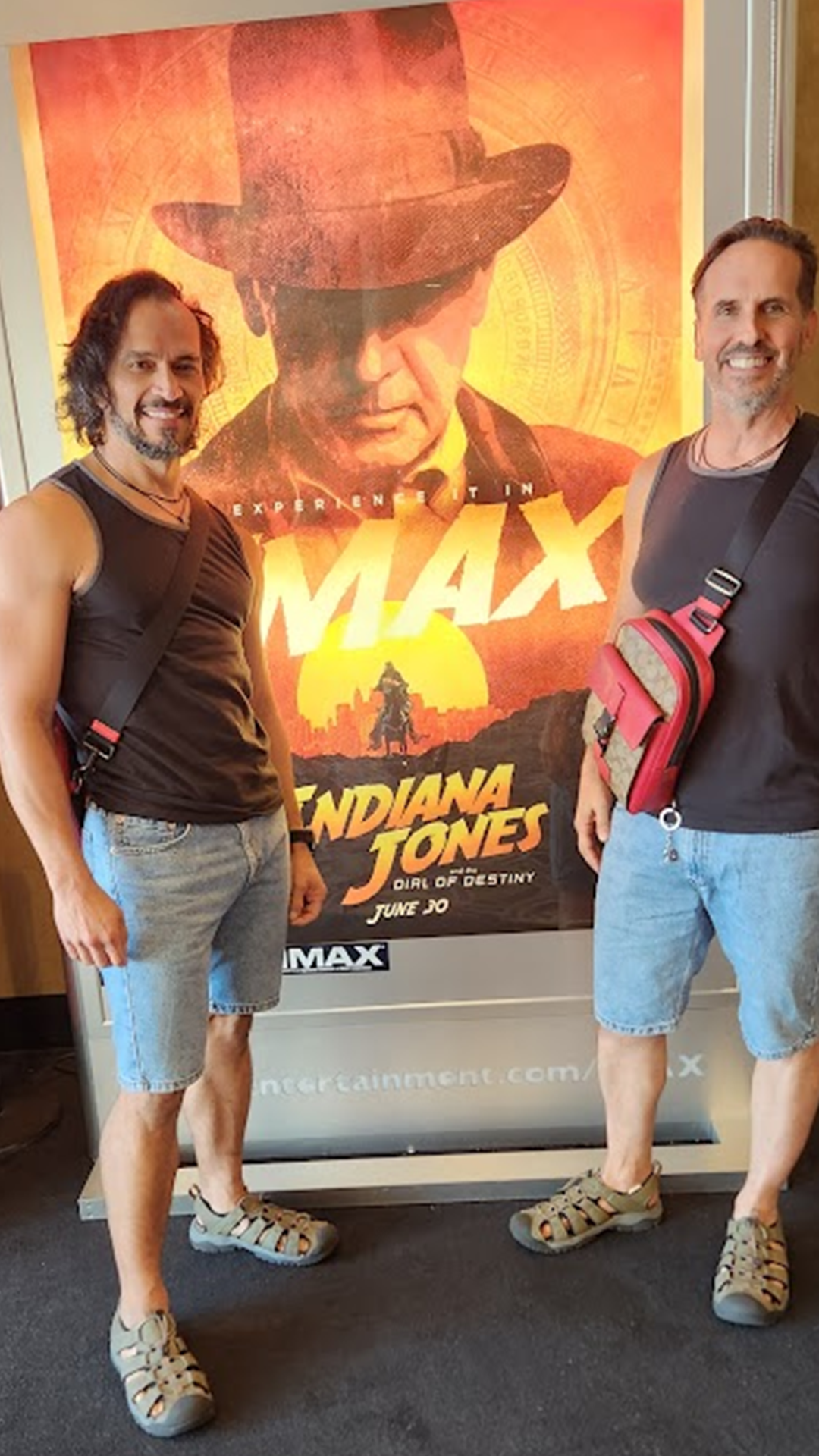 Let me tell you, the new Indiana Jones movie, Indiana Jones and the Dial of Destiny, is an absolute masterpiece that takes us on a thrilling journey into the world of archaeology and mystery. As fans of the franchise,  Richard and I couldn't have been more excited to experience this incredible film.
Harrison Ford's portrayal of Indiana Jones was as brilliant as ever, showcasing his talent and dedication to the character. The addition of new cast members brought fresh energy to the storyline, adding depth and intrigue to the already beloved franchise.
Among the many Hollywood legends I've had the pleasure to work with in endless productions, I got the joy of filming with actor Harrison Ford while looking to get my SAG-AFTRA membership to the guild. Fast forward 20 years. The guy is now 80 and sporting rock-hard abs. There's a shirtless scene during this new adventure, and you can see how ripped the man looks, proving that age is just a number and that when you're dedicated to your craft and the public, you'll do whatever it takes to blow away the minds of the critics. As an artist, this is how I envision my work, look amazing no matter the age, and always continue creating and giving you, our fans, ONLY THE BEST of us.
One of the highlights of watching Indiana Jones and the Dial of Destiny was the incredible chemistry between the characters and the exciting action sequences. Get your tickets right away, and experience it on the big screen.
From the very first scene, the movie delivered everything we had hoped for and more. The thrilling action sequences were mind-blowing, with breathtaking visuals that transported us into the heart of the Indiana Jones universe. The captivating storyline kept us engaged from start to finish, leaving us wanting more.