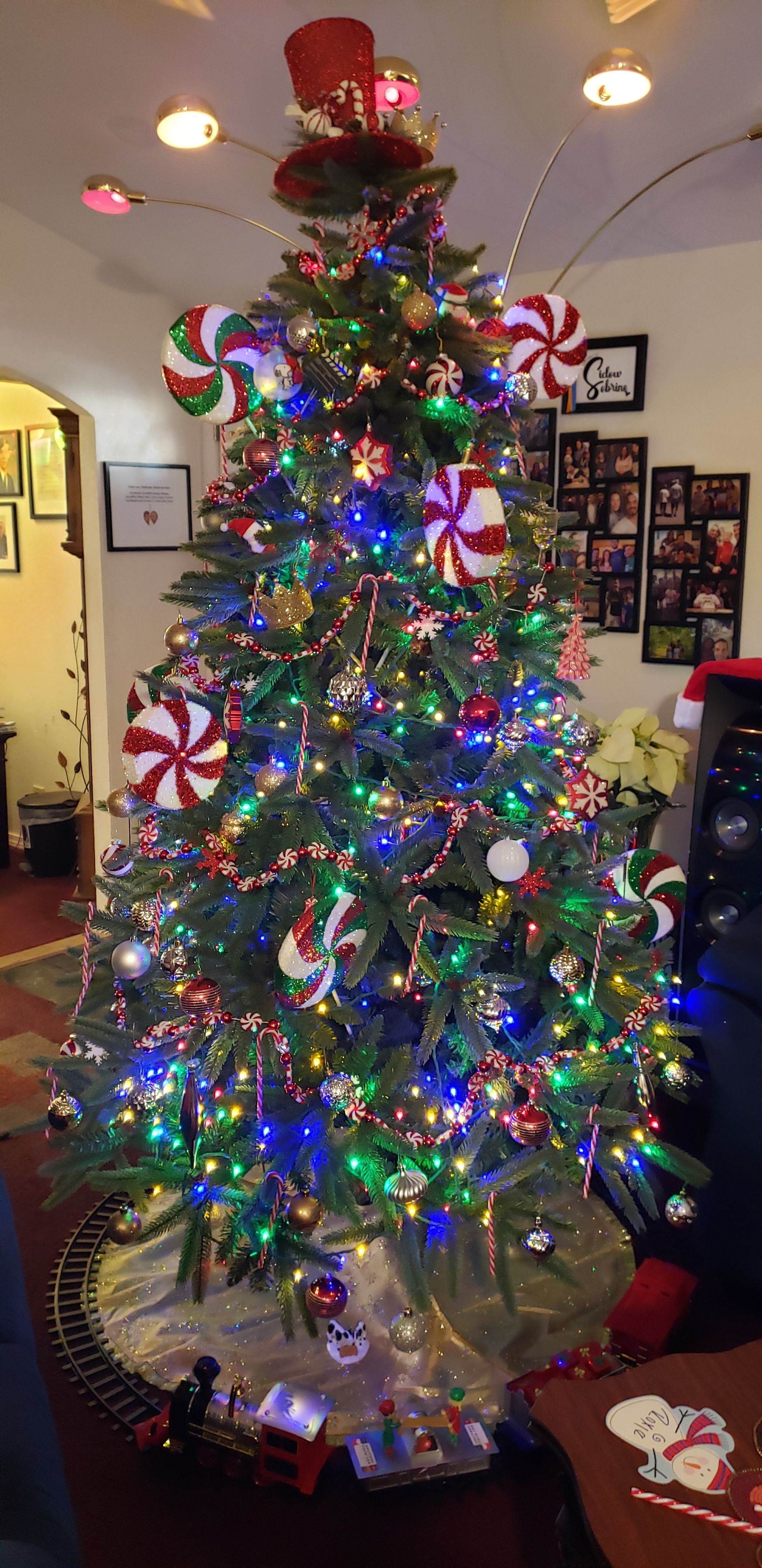 Our Christmas tree is up and ready to ring in the holiday season. Our tree's name is "Sweet Joy." the theme represents our love, dreams and goals.
She is decorated with colorful lights, peppermint garland and ornaments that symbolize world travel, careers, present and future endeavors.
We topped it with a red hat and there's a train going around it at the bottom.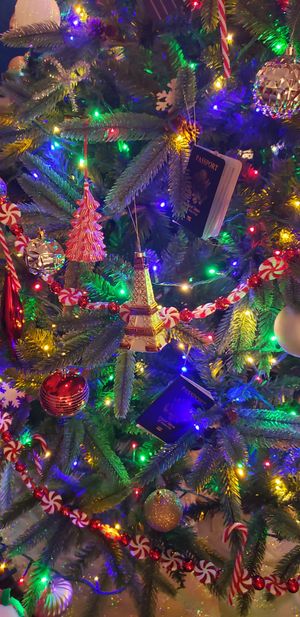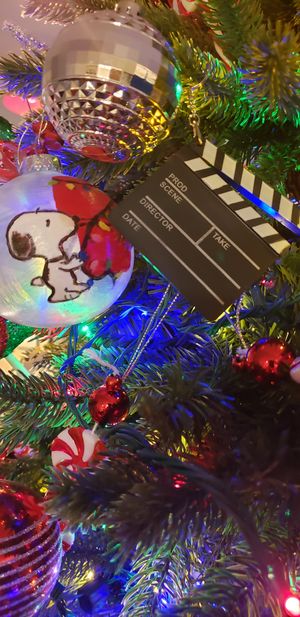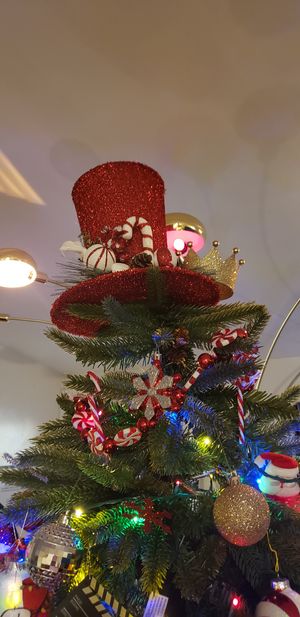 From the Sidow Sobrino Ultimate Kingdom of joy, We hope your holiday season is a wonderful time to heal from the year we leave behind and it brings you the wisdom, blessings and open doors to colossal new experiences.  Share with us what your tree looks and feels like, comment at the bottom!