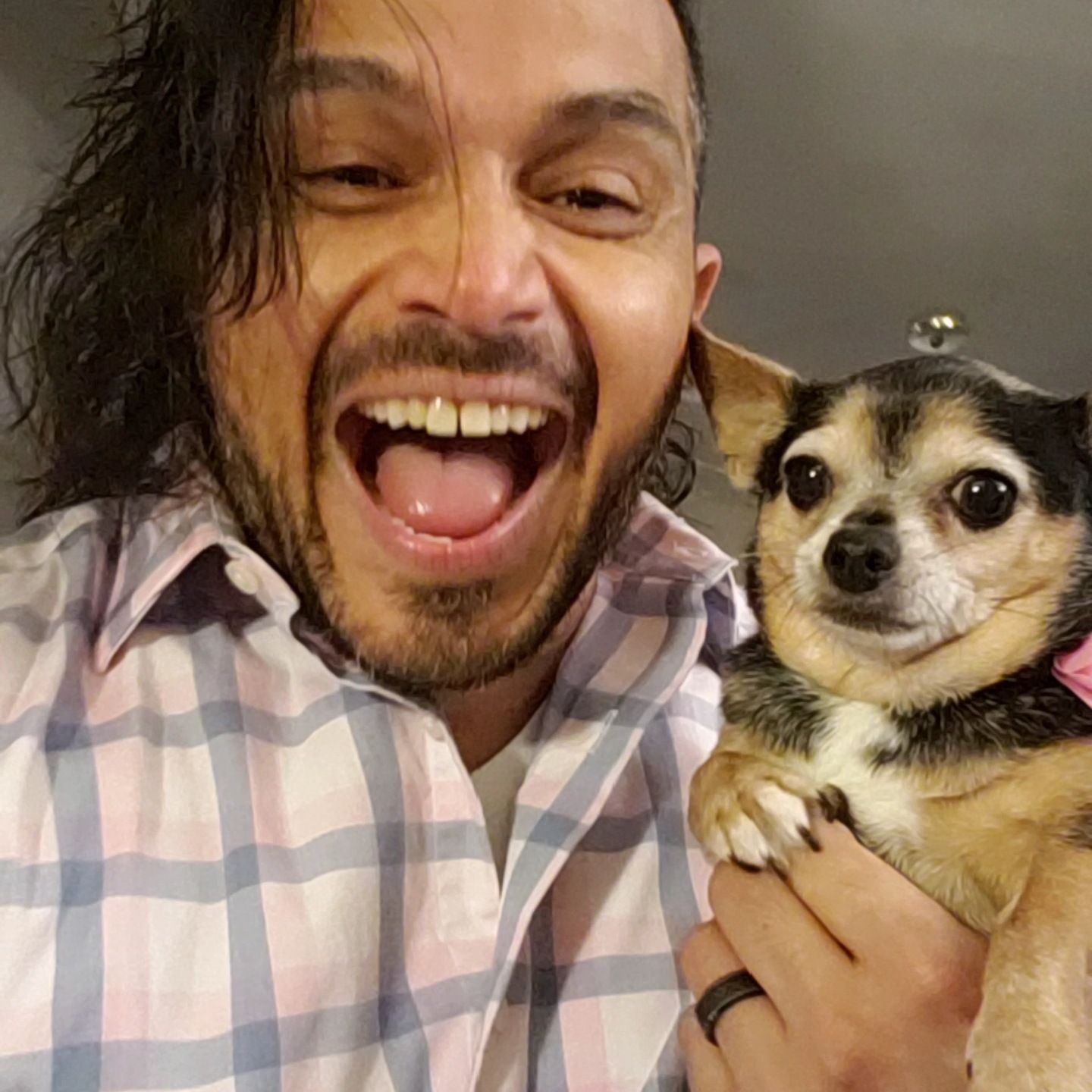 I have to begin by saying that every casting call is dear to me, with every character I am invited to portray, I experience the opportunity to do things that, if done in the real world, I would be in a lot of trouble. Now that I am married, my husband Richard reads with me, and that alone is more than an actor can ask for, play make believe with those you love.
So today, on top of having the Rich man read lines with me. I had our dog Roxie be a part of the audition. Anyone who works with children or animals in our industry can tell you that it is very challenging, and that one better be ready to have the show stolen from them. But I just enjoy the good things life throws at us and took a chance, she was spot on, Roxie you deserve an academy award.
You know recently a person I love very much and I had some differences of opinion, with her words, she said she didn't want to be a part of my life and that she wished one day I'd find the joy she thinks I lack. Well her wishes come true, because by removing herself from my life, she left open more space for me to have a tunnel vision, and deep focus on what I  truly love to do. 
Like all of you, in our family, at the Sidow Sobrino Ultimate Kingdom of Joy, we face challenges that break our hearts, Covid has been a nightmare, we have lost family members both to death and misunderstandings, but we choose to focus on what it is good, on what we have, on what we truly value. and this is why, having my family work with me is extra special. Share with us an extra special moment in your life below on the comments, We love to celebrate everyone everything, and all blessings from God, specially you.